Attack of the Gigantic Tellies hits Berlin IFA
Many now too large to fit in a normal house
---
IFA 2012 Television manufacturers bigged-up their products at IFA this week, adding additional inches to their respective boob tube offerings. Here's a run down of what to expect and where to focus those square-eyes in the future.
Sony wowed punters with the unveiling of an 84in 4K LCD display, boasting four times the pixel count of our current 'full HD' offerings. The Sony KD-84X9005, which claims 60 degree viewing angles, also packs a combination of 10 speakers, optimised for the giant screen.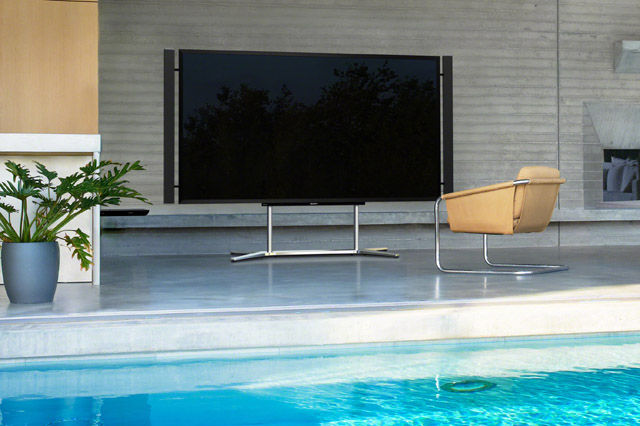 Unfortunately you'll have to have a pretty big wallet when this one launches later this year, as the KD-84X9005 will set you back an eye-watering £20,000. Owch.
Philips meanwhile touched up its 9000 series with filters to reduce screen reflection and introduced a SimulView-like dual-display mode for seeing two screens at once, improvements that'll be in shops before Christmas.
Across the court, LG talked-up various tellies including its 55in OLED, and 84in 'Ultra Definition' 3D model.
The former is touted by LG as the world's largest and slimmest OLED model. It benefits from an additional white pixel, creating a WRGB effect for added intensity and more realistic colours from wide viewing angles.
The TV measures just 4mm in thickness and is built from carbon fibre-reinforced plastic.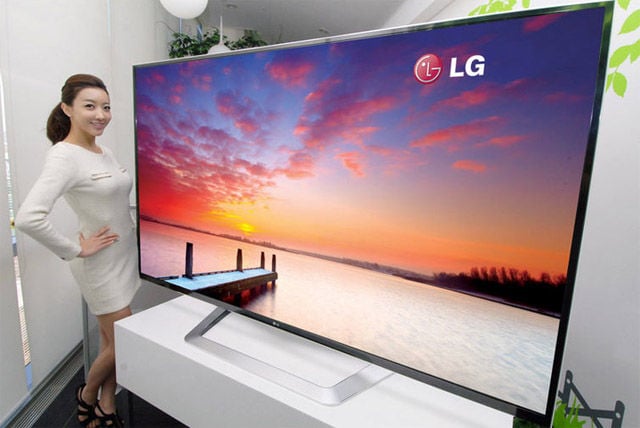 The South Korean firm also highlighted its 84in 3DTV with a 4K resolution of 3840 x 2160 and 8 million pixels. This'll upscale HD content and hits shelves with a 2.2 speaker system.
Meanwhile, other manufacturers were busy extending the size of their respective LED offerings.
Sharp introduced the largest LED telly on the planet, apparently, with its 90in Aquos.
The backlit beast won't hit markets until Summer 2013, though, by which time, 4K tellies may just make its 1080p resolution feel slightly obsolete. Still, with its Smart functionality and 12cm thick body, there's bound to be something to tempt the masses.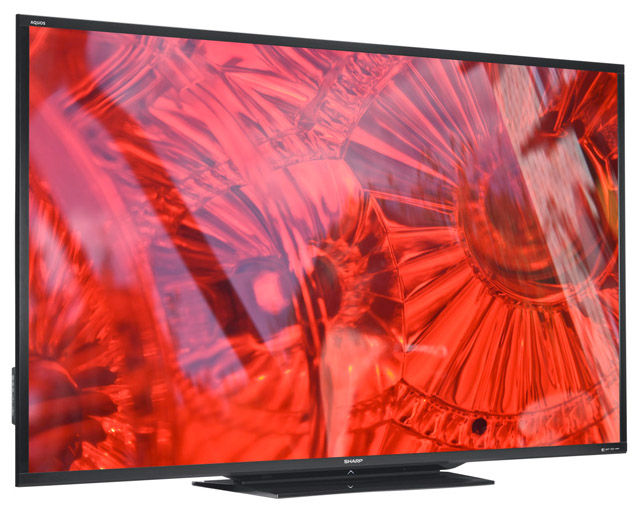 Panasonic also unveiled its largest LED telly yet with the 3D Smart Viera TX-L60ET5.
The 60in passive-3D gogglebox, which features built-in Wi-Fi, DLNA compatibility and four HDMI ports, joins the ET 5 range launched earlier this year. It boasts a thickness of just 1.5in, features 500HZ backlight scanning and like the aforementioned Sharp, has an energy rating of A+ for ultimate saving on leccy bills.
There's also the ability to fire content across from one's mobile device with a simple swipe, using Panasonic's SmartViera Remote App, which doubles up as a gamepad or basic remote control.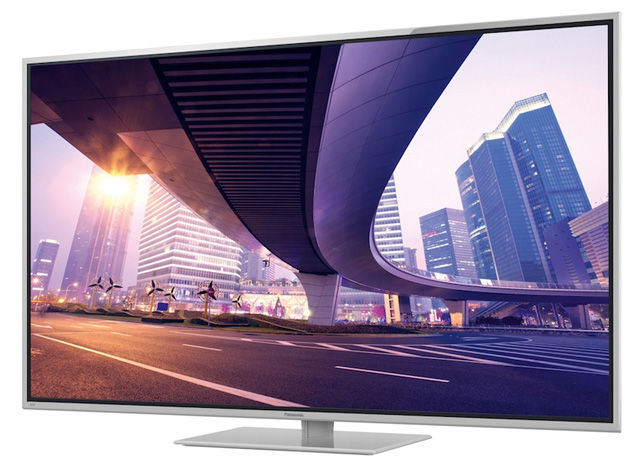 The company does have gigantic glasses-free tellies - over 100in in size - on show at its IFA stand too, although commercial availability seems unlikely for now, with billboard deployment said to have first dibs.
Panasonic's LED expansion doesn't quite match up to the size of Samsung's 75in bezel-free model either - the ES9000 - which launched Stateside earlier this year and has been on show at IFA ahead of its European launch. That will cost around £8000 when it makes its way here, though.
The Panasonic TX-L60ET5 meanwhile should be available in September for a penny shy of £2000, if Panasonic retailers are to be believed. ®