This article is more than 1 year old
Hands on with LG's 21:9 monitors
Widescreen viewing for business or pleasure
IFA 2012 With so many telly boxes out there, it seems likely an on-board tuner on the TV itself will become a thing of the past in the not too distant. Perhaps LG's EA93 21:9 aspect monitor, announced at IFA, offers a clue to the shape of things to come.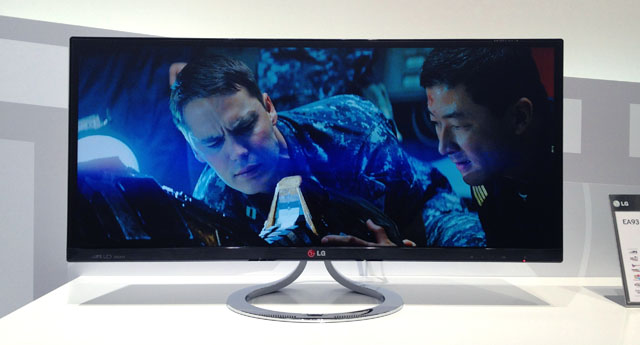 A 29in monitor touting a 2560 x 1080-pixel resolution it may be, but the EA93 certainly wouldn't look out of place in studio flat or at the end of the bed, and given you can plug your phone into it if it's MHL compliant, then the idea doesn't seem so daft after all.
Still, this is a serious piece of kit and LG has the EA83 alternative for photo professionals too. This is a 27in 2560 x 1440-pixel (16:9) version with Adobe colour space support that pumps out 350 nits compared to 300 nits on the EA93.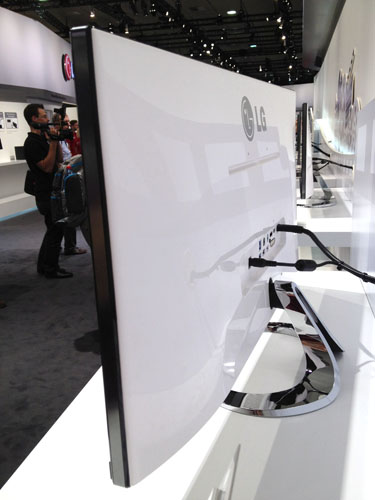 In common with both units is some comprehensive connectivity. You'll not find VGA here, but there's DVI-D Dual, two HDMI inputs (one supports MHL), DisplayPort, USB 3.0 (one up and three down), audio in and headphone out. The EA93 also benefits from 2 x 7W speakers.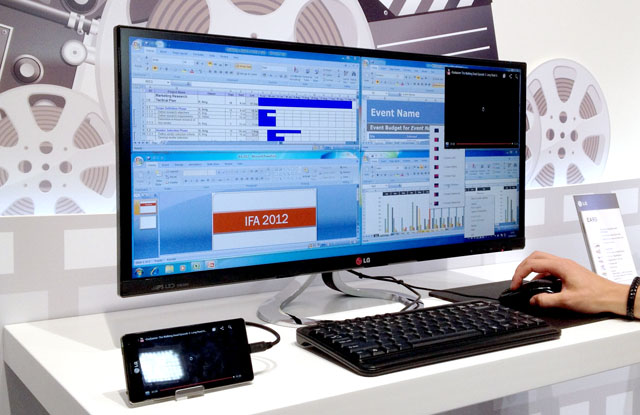 On show, the EA93 produces a vivid picture that seems made for movies and it also delivers some very useful real estate for computing tasks – it'll even perform a four screen split, if needed. Still, if you're tempted to use it for leisure, LG revamped its SP820 Smart TV Upgrader box this summer, so you'll not miss out on premium VOD and telly apps.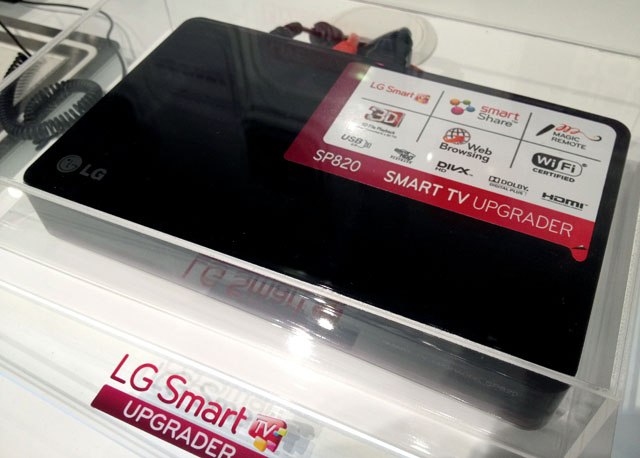 Much smaller than it looks, the SP820 is akin to a slightly chunky paperback
What with the Philips range of Cinema TVs and Toshiba's stab at a movie buff's ultra widescreen laptop with the Satellite U840W, these LG monitors sit nicely in the middle and, in terms of size, appear a very practical compromise, but then again, that all depends on the cost.
For now, you'll just have to wonder if this could be your next display or bedroom telly, as pricing and availability of the LG EA93 and EA83 monitors has not yet been announced. ®