LOHAN rolls out racy rocketry round-up
Progress to date on our audacious spaceplane mission
---
2: Rocket motor testing in the Rocketry Experimental High Altitude Barosimulator (REHAB) chamber
It's fair to say that the small matter of how to get a solid rocket motor to fire at altitude has been a right palaver. It's taken months to go from an initial concept of a shed-built hypobaric test chamber to the full-fat REHAB rig: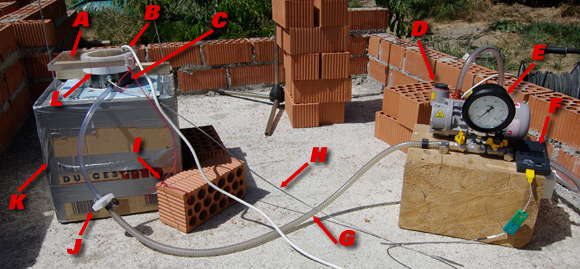 The bits and pieces are:
Perspex lid
Igniter cable
REHAB chamber
Vacuum pump
Pressure gauge
Digital thermometer
Evacuation tube
Thermocouple cable
Safety tether tied to SPB standard brick
Vacuum filter
Insulated box
Silicone seal
The only novelty here is the vacuum filter, which we've added to the system to allow us to see if the firing of reader Rob Eastwood's custom igniter is causing a significant pressure rise in the chamber prior to motor ignition.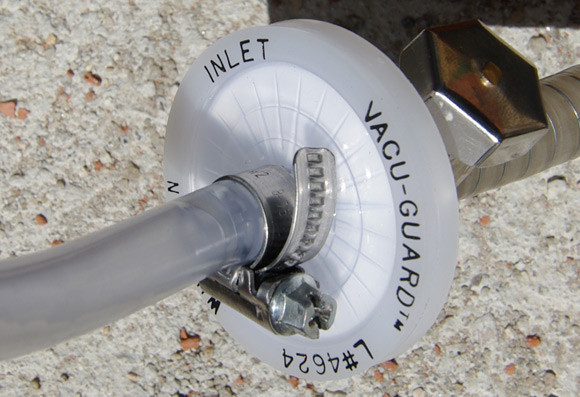 The filter will intercept any smoke particles and other gunk from the igniter before it gets to the vacuum gauge - an expensive piece of kit kindly supplied by Applied Vacuum Engineering.
This means we can test for igniter-induced pressure rise without shutting off the isolation valve between chamber and gauge.
We'll give that a go next week. In the meantime, we do know that we can persuade a Cesaroni rocket motor to fire at around 20mbar - equivalent to 76,500ft (23,300m):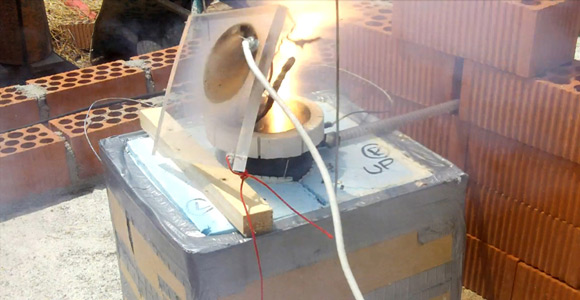 We've got more REHAB tests planned just as soon as a new batch of motor reloads turns up, so there's further low-pressure tomfoolery on the horizon.