LOHAN rolls out racy rocketry round-up
Progress to date on our audacious spaceplane mission
---
5: Mission electronics
We recently took a major step towards resolving the thorny problem of just how to trigger the Vulture 2's motor at altitude when reader Anthony Stirk offered to put together one of his Swift Rev2 boards - designed for long-duration High Altitude Ballooning (HAB) missions: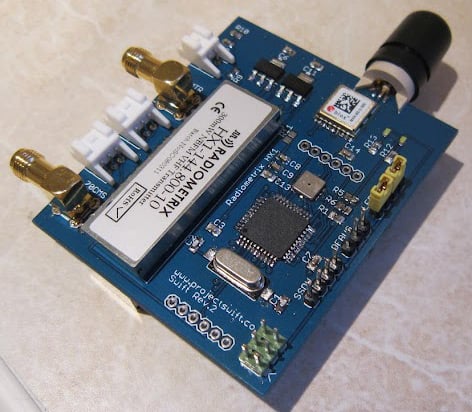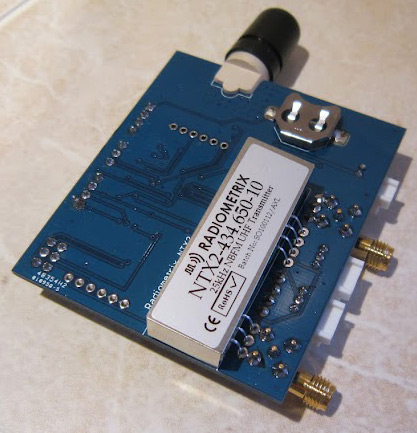 The components are:
ATMega644 running at 8Mhz
uBlox MAX-6 GPS
Sarantel Antenna
Radiometrix 300mW HX1 Module for APRS (Automatic Packet Reporting System)
Radiometrix 10mW NTX2 Module for RTTY (radioteletype)
BMP085 Pressure Sensor
Triple DS18B20 temperature sensors
Header for UART (Universal Asynchronous Receiver-Transmitter) camera
3.3V and 5V power rails
Critically, the uBlox MAX-6 GPS is good to 50km (164,000ft), so we can use it to fire the Vulture 2 custom igniter via one of the board's five general purpose input/outputs (GPIOs).
Neil Barnes - he of the barometric altimeter almost sucked to death in the REHAB chamber - has agreed to do the coding, so we're in business.
We've decided to add an accelerometer to the mix, to help us detect balloon burst. As we previously reported, this will, in parallel with the GPS – which can also obviously be used to detect drop in height – act as a failsafe ignition trigger in the event of premature balloon burst.
When the big day comes, we'll be packing a spare meteorological balloon, so we can go for two flights if necessary. This option impacts on the Swift rocket motor ignition parameters, which are:
Arm ignition system at 60,000ft (18,300m).
Fire rocket motor at [classified].
First launch: In case of premature balloon burst, as indicated by accelerometer and/or GPS, abort launch.
In case of abort, or ignition failure at launch altitude, ignition system safety shutdown after two hours, or when altitude falls below 40,000ft (12,200m), whichever comes first.
Second launch: In case of premature balloon burst, as indicated by accelerometer and/or GPS, fire motor immediately.
The Swift will also be logging flight data, and may be required to control the rocket motor heater. If all this proves an excessive workload for the board, we'll consider spreading the load to a second unit.
So, that's currently where we're at with LOHAN. As ever, your comments and or suggestions are warmly welcomed, preferably down the ballocket mosh pit. ®
Further LOHAN resources: