Sony slims down 3D headset, cooks up eye candy
Also updates NEX snappers and projector tech
---
IFA 2012 Sony's roaring IFA presence this week continues with an update to its 3D headset and further developments in the imaging domain.
The Sony HMZ-T2 is more compact and lighter than its predecessor, weighing in at 330g, and comes with a new array of fitting options for greater comfort. There is also the ability to add one's own headphones should the supplied pair fail to meet fussy audiophile's requirements.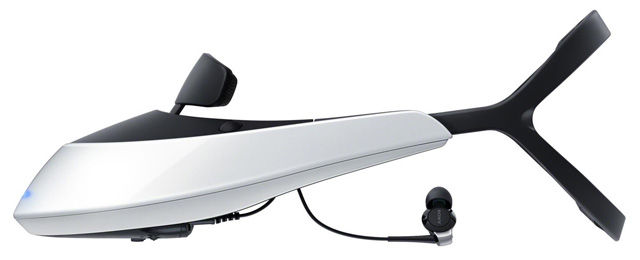 The HMZ-T2 comes with stereo OLED panels, one for each eye, to deliver 3D visuals free from the crosstalk, or image ghosting, associated with traditional 3D hardware.
There's no word on dates or pricing as yet, but we hope that its eventual release will spawn a significant price drop from the HMZ-T1, which cost up to £800 at launch.
The Japanese firm has several imaging devices up its sleeve too, with new projectors and various photography hardware on show.
The latest Sony NEX-5R compact-system-camera adds Wi-Fi to the specs roster and features a newly developed 16.1Mp APS HD Cmos sensor.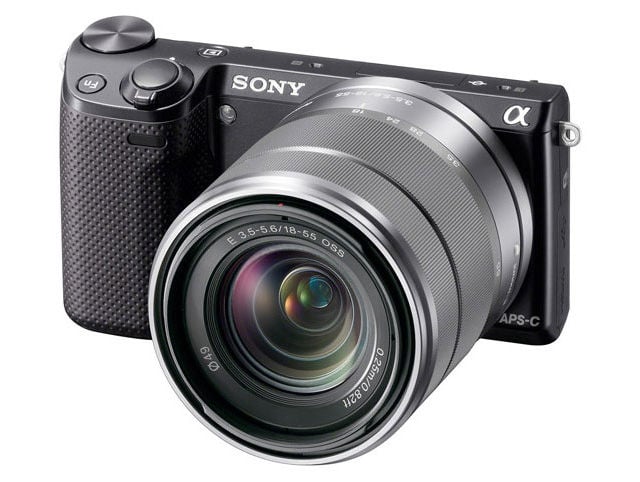 The sensor - identical in size to those found in traditional DSLR snappers - is boosted by a Bionz processor and "Hybrid AF" autofocus, which combines phase- and contrast-detection to quicken proceedings.
It's the first interchangeable lens camera from Sony to feature Wi-Fi connectivity, paving the way for downloadable photography apps and instant upload capabilities.
The Sony NEX-5R CSC hits shelves this October in Europe for €750 (£600).
For those interested in living-room cinema setups, Sony also revealed an HD 3D home projector, the VPL-HW50ES. The beamer is 30 per cent brighter than its predecessor, the VPL-HW30ES, and features a dynamic contrast ratio of over 100,000:1.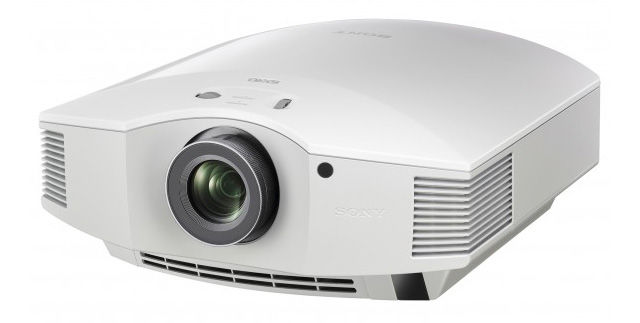 With automatic contrast control and 3D Crosstalk reduction, the HW50ES is one of Sony's most premium projectors yet. Pricing has yet to be confirmed, however we can expect to see the hardware hit shelves sometime this October. ®
Similar topics
Narrower topics