This article is more than 1 year old
Samsung Galaxy Note 2 hands-on review
The pen is mightier than the word?
IFA 2012 Samsung's big idea, well, big phone actually, has not only spawned the 10in Galaxy Note but, at IFA, the company announced the Galaxy Note II successor to its original 5in stylophone stylus phone. It seems that if you add a pen to a touchscreen device these days, then it acts as insurance that you haven't copied from Apple. Note how there are a soon to be lot of devices touting scribble sticks and none are made by Apple – memories of the Newton Message Pad have all but faded.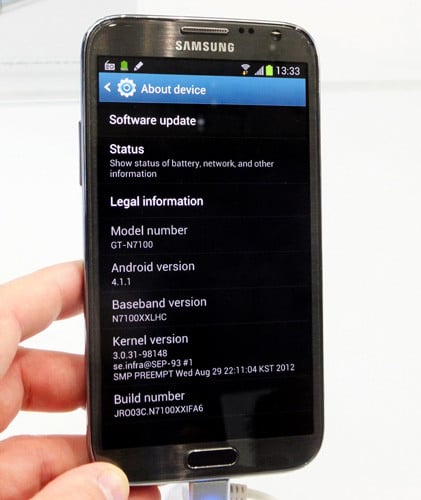 Samsung's Galaxy Note 2 packs a Jelly Bean sweetener
So what does the Note 2 offer besides an even bigger screen at 5.5in, and not being an iPhone? For a start, this handset features a quad-core CPU, 2GB of RAM and runs Android 4.1.1 Jelly Bean – it is very slick, make no mistake – and its 3100mAh battery together with some power management wizardry should get you through the day.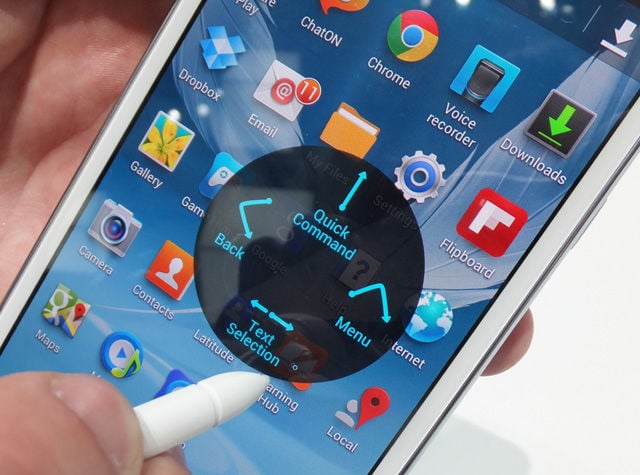 S Pen gesture shortcuts
The new S Pen can utilise a range of gestures for shortcuts and you can scribble down phone numbers and it will recognise your handwriting making it easy to add to your address book later. Forget speech recognition, scribble recognition is the new black with Google searches performed from your jottings.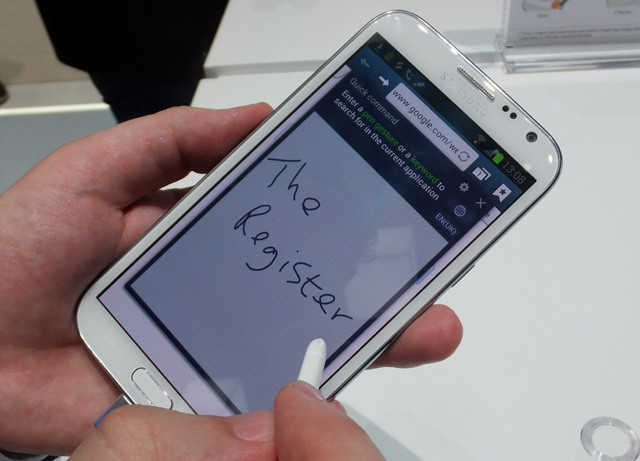 Writing to Google...
Found a section of a site you like and want to keep? Simply encircle it and add it to the scrapbook or insert it into note that you can then scribble on and save for later. Alternatively, put it in an e-mail send off to all and sundry.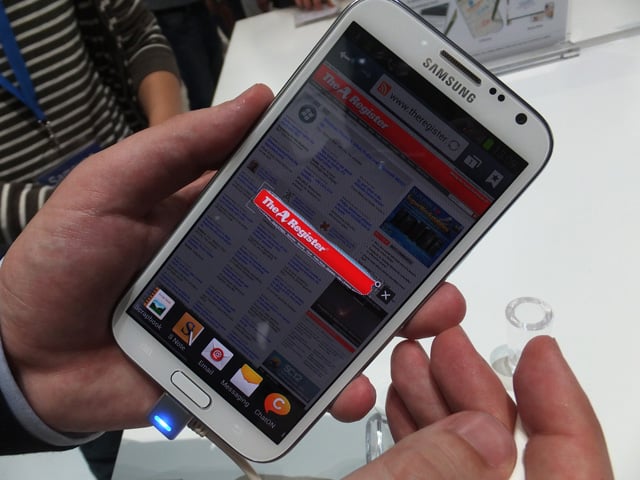 Collect clippings by simply encircling content with the S Pen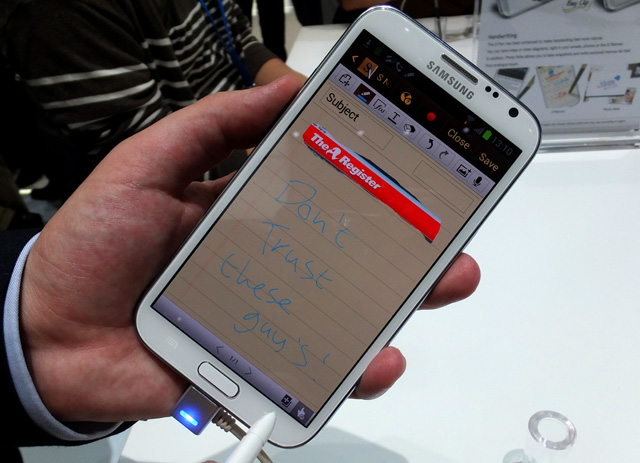 Note to self?
The S Pen, which features enhancements courtesy of Wacom licensed technology, will even perform tricks without touching the screen. It's called Air View and if you hover the pen over certain icons or app functions, selections and other changes can be made fluidly. For instance, hovering the pen over a video playback timeline will pop-up a preview thumbnail as scroll through to find a scene.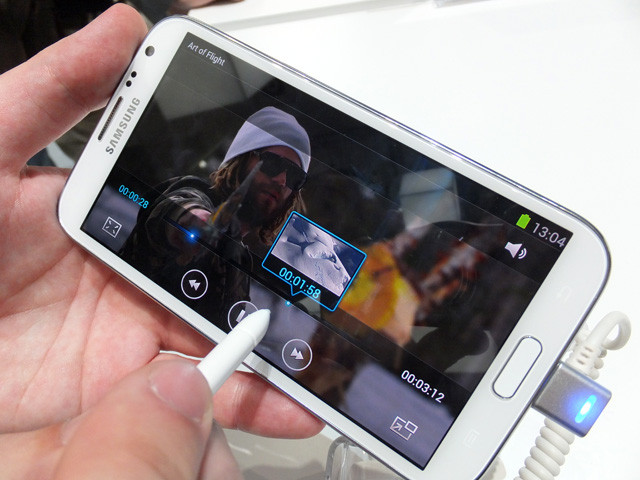 Yet where the Wacom-based digitising tech really shows itself is in the pressure sensitivity. It has 1024 levels that seem set to equip street artists for the Facebook generation – the portrait pictures you'll get in tourist hotspots could end up appearing on a different wall than the one in your loo.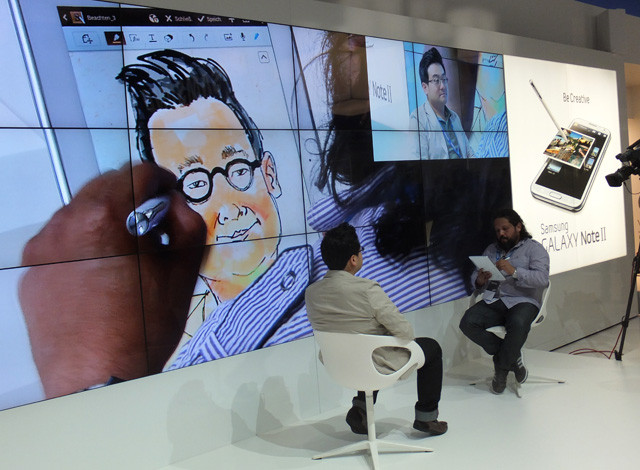 Street art pad for the Facebook generation?
The Galaxy Note 2 is just 9.4mm thick and 180g. It feels like a perfectly intuitive touchscreen device, yet with no calls possible from the show devices at IFA, the notion of holding one to the head didn't really transpire. As a talker, will it be a conversation piece take when called upon or will a headset be the preferred choice with the Note 2 consigned to the back pocket? Coming in October, price as yet unannounced be sure to check the size of your pockets when it comes to taking Notes. ®