This article is more than 1 year old
Build a bonkers home cinema
It's showtime
Screen Excellence Absolute projection screen

While a gargantuan TV – possibly the fabulous 65in Panasonic TX-P65VT50 or an 80in Sharp Aquos LED – would not be an inappropriate indulgence, projection is really the way to go. And to make our la casa cinema experience a little more Hollywood, what better than a curved screen? This creates a viewing experience more akin to the Cinerama theatres of yore, than a night in front of the telly.
Even better, the Absolute, made by Screen Excellence, uses acoustically transparent Enlightor fabric designed with tomorrow's 4K resolution projectors in mind, so you'll not need to replace it anytime soon.
The build quality of this blank canvas is exquisite. Vertically tensioned masks, which can be programmed for any aspect ratio, follow the curvature of the projection surface exactly, maintaining a constant 12mm distance between the mask and the screen surface. The frame itself is finished in so-called InfiniteBlack velvet, able to absorb 99.7 per cent of stray light. This means picture edges are always crisp and contrast high.
Prices naturally vary according to screen size. Our Cinema Paradiso is pretty large, so we've opted for a 160in model.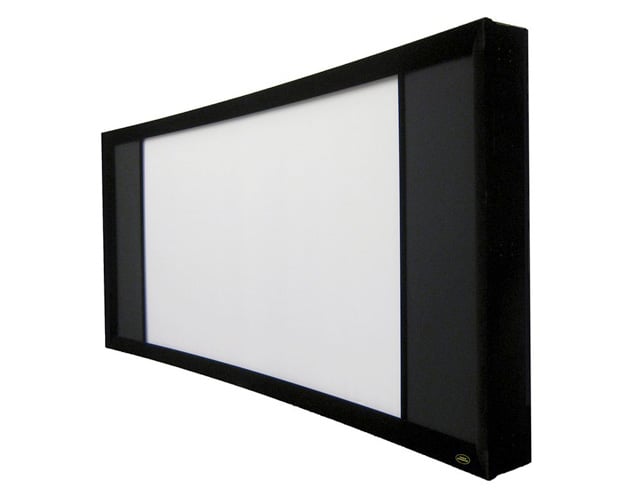 Paris Rating 95%
Price £23,592
More info Screen Excellence
Digital Projection International Titan 1080p Quad 3D projector

In truth, there's no shortage of high performing AV projectors around. But El Reg demands something extraordinary for this system, for someone with cash to burn. One obvious front-runner is the world's first 4K home cinema projector, the Sony VPL-VW1000ES. It's a brilliant bit of kit, and frankly quite a steal at just £16,000. However, clinching it for TeamGB is the Full HD Titan 1080p Quad 3D, made by Manchester-based Digital Projection International. Once part of the Rank organisation, and fleetingly owned by the IMAX Corporation, this UK outfit has found a niche at the stratospheric end of the projection market (although prices actually start at a rather more modest £7,200).
Running at 144Hz to give triple flash 3D, this Pro Series Titan has an Active Shutter performance equal to anything you'll see at a commercial cinema, and rated at 16,000 lumens it's also astonishingly bright. Advanced image Warp and Blend tech allow it to effortless map images to curved screens, while a bewildering level of image calibration tools ensure pictures have astonishing depth and clarity. If there's a better way to spend £100k in a darkened room, we haven't found it.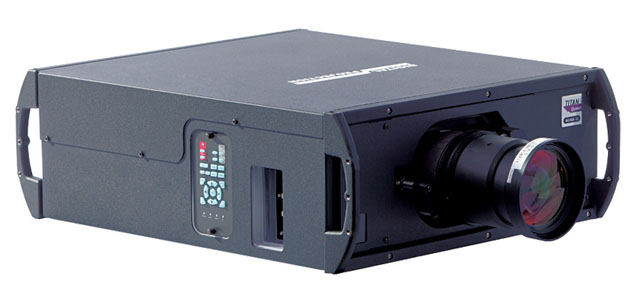 Paris Rating 100%
Price £96,000
More info Digital Projection International