These be tough times for satnav makers when, for under £100, you can pick up a good 4in smartphone like the Huawei Ascend G300 which comes with Google's ever-evolving and improving free navigation, and even entry-level eight grand motors, like VW's new Up!, feature low-cost optional navigation packages. To compete satnav makers have to offer more for less, which is exactly what Mio has done with its new Spirit 600 LM series.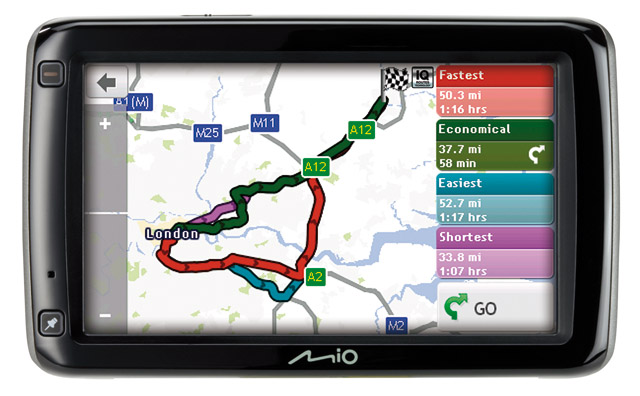 Guiding star? Mio's Spirit 695 LM
Currently stuck to the windshield of my classic old Mercedes I have the middle of the range 695 LM which packs a 5in screen and lifetime map updates – that's what the LM stands for. All this for under £120.
Externally Mio has adopted a policy of: if it ain't broke don't fix it. This is fine too, because it means you still get the physical menu and pin location buttons to the left of the screen. This design feature is a massive help to the less technically adept.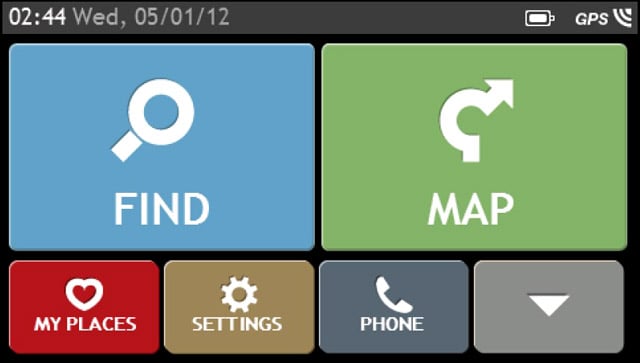 Main menu
Once I explained how this all worked to my mum – I usually lose her at the "now, this is the on/off button..." part of the conversation. Instantly declaring it to be an extraordinarily good idea, she especially liked the pin button which takes a fix of wherever you are when you press it and stores it for easy access as a future destination.
Similarly, the menu button takes you directly back to the main menu no matter how deeply you have dug yourself yourself into the admittedly straightforward menu system. Even I find that useful.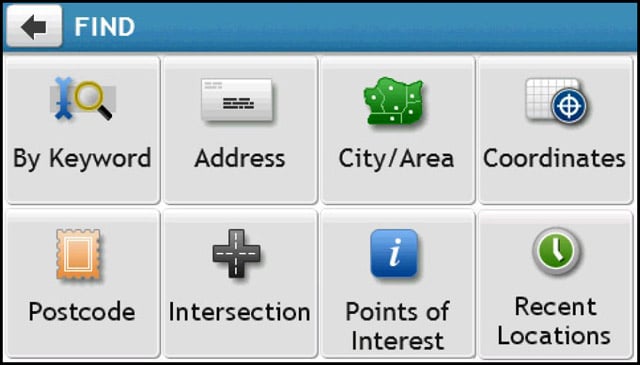 Destination menu
Picking a destination has also been fettled with ease of use in mind. All the usual search facilities work perfectly including the keyword search option that I signally failed to trip-up. The intersection option – to pick the exact meeting place of two roads – is a nice idea too.