Ten digital radios to suit all budgets
Tunesmiths and stream catchers
---
Pure Sensia 200D

The newest of Pure's egg-shaped Sensia series does so much you almost forget it's a DAB radio too. There's Wi-Fi for internet stations and streaming from networked storage or Pure Music, which resembles a Spotify/iTunes hybrid. The excellent Shazam-based radio song tagging system is also here, as well as MP3 recording onto USB. It's ready for a 'dockless' future by streaming from mobiles with an iOS/Android app, and you can add a rechargeable battery for portability.
The touchscreen interface improves substantially on the original Sensia, though its sophistication can get the better of it, as it's not without the occasional glitch. The stereo audio quality is clear and distortion free and, if you really need it, there's an aux input too.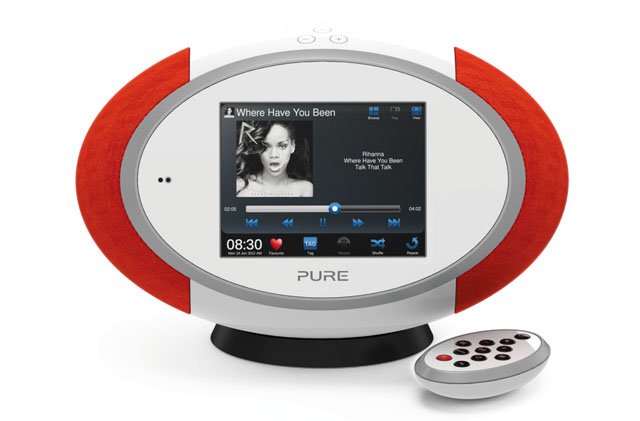 Reg Rating 80%
Price £250
More info Pure
Roberts RecordR

The Roberts RecordR has conventional looks, even going as far as an old-style 'tone' control below the volume knob. If you want to take it away from the mains, it also takes four standard D-cell batteries. Its main feature is the ability to pause, rewind or record from the FM or DAB tuners, PVR style.
It can record the current programme or be set by timer, which is all done onto an SD card in MP2 format. An SD card can also be used for playing MP3, WAV, WMA and AAC files. This could all be more user friendly, however, and the sound quality is well below average as the speaker distorts at even medium volume.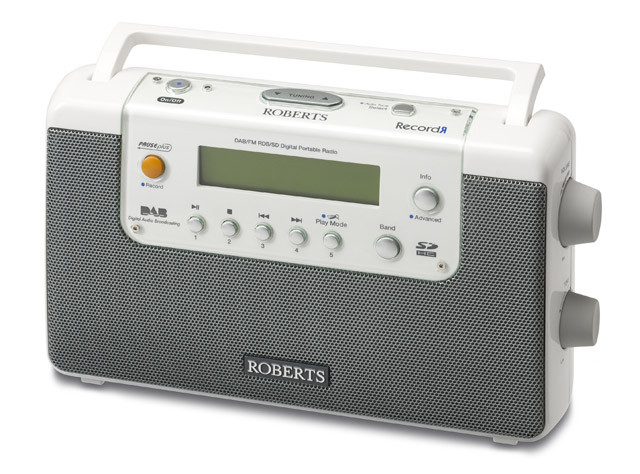 Reg Rating 40%
Price £100
More info Roberts