The website of government-owned news service Russia Today suffered intermittent downtime for two days in what some suspect is a hack.
Visitors to the rt.com homepage were surprised to find a generic placeholder for Network Solutions, rather than news articles - and for about a day links to the site seemed to be broken.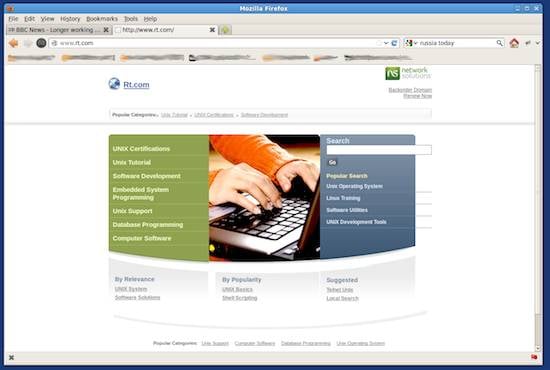 Screenshot of Russia Today's homepage showing the network solutions advert that temporarily replaced the news site
A Reg reader reported the blip as starting two days before the weekend, and Russia Today admitted on Twitter that the site was down, but provided no explanation as to why. Twits have been reporting that the site was suffering problems into last night. This morning, the site appeared to be back online again.
The network solutions page has the hallmarks of DNS blooper at the news site - possibly caused by someone forgetting to renew the domain name. But the offline time could be the result of a hack.
It wouldn't be first time Russia Today's website has been compromised: it was knocked offline two weeks ago, after it came under a denial-of-service attack from a group calling itself AntiLeaks. The crew claimed the strike was revenge for the jailing of government protest pop-stars Pussy Riot. The assault was reported on Russia Today on 18 August.
We have asked Russia Today for a comment on what went wrong and why - but have yet to hear back from them. RT is a government-run Russian TV news service that publishes online articles about international news in English and Arabic as well as Russian. ®