This article is more than 1 year old
Who'll save the 100 most endangered species? Microsoft, apparently
No, not Nokia engineers. Well, not this time
Microsoft has pledged software and expertise in a battle to save the world's most endangered species - and we don't mean Nokia engineers.
In partnership with the International Union for the Conservation of Nature (IUCN), the 'Softies are helping to track and trace the world's 100 most at risk species, including a mushroom that lives only in a small part of Wales and world's smallest, slowest sloth - the Pygmy Three-Toed sloth.
The IUCN announces a Red List every year of species closest to extinction including animals, fungi and plants. 2012's Red List was presented yesterday in South Korea at the IUCN annual Congress and Welsh fungi Willow's Blister and the tiny island Pygmy Sloth are unlucky enough to make the grade.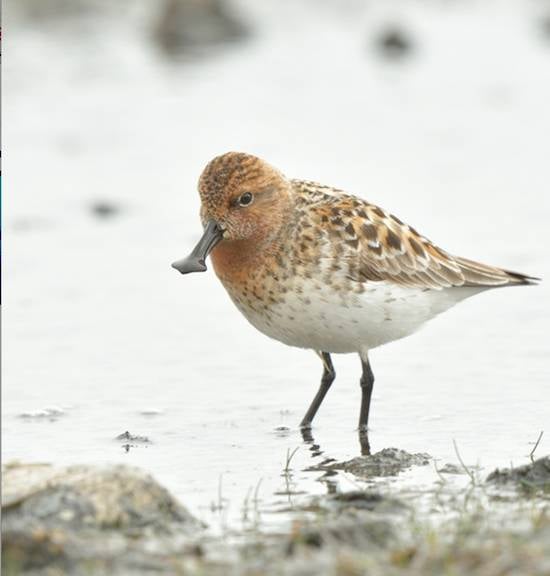 Don't worry little bird, Microsoft is coming: The Spoonbilled Sandpiper, also endangered
Microsoft has produced a new software application, designed at one of its research labs in Cambridge, UK, which will allow the IUCN to track and model ecosystems much more efficiently. It will let the IUCN add spatial-data to information about endangered animals and map trends.
Getting all the facts and figures about threatened sloths in one places is very important, said Dr Simon Stuart, of the IUCN:
IUCN is the steward of a vast amount of expert knowledge and our work with Microsoft will ensure that we have an ever increasing amount of up to date and accurate information available for conservationists and others.
Conservationists at the event also published a report "Priceless or Worthless" highlighting one pitfall of the conservation movement - that we tend to only rescue animals considered useful to the human race. And not all of these animals on the list can be sold as "useful". Or even cute, judging by photos of Willow's Blister.
"All species have a value to nature and thus in turn to humans," says Dr Stuart:
Although the value of some species may not appear obvious at first, all species in fact contribute in their way to the healthy functioning of the planet.
®