This article is more than 1 year old
Apple iPhone 5 hands-on review
The Lightning seeds
First look Last night in San Francisco, Apple CEO Tim Cook presented his third keynote in fine, relaxed form. There were announcements about iTunes, a longer iPod nano and colourful iPod touch models. But the night belonged to the iPhone, not to be dubbed the new iPhone, but the iPhone 5.
Hacks in London were treated to a simultaneous broadcast of the event in King's Cross, followed by an intensive hands-on session in a behind-closed-doors room, complete with large Apple Store table covered in the new products.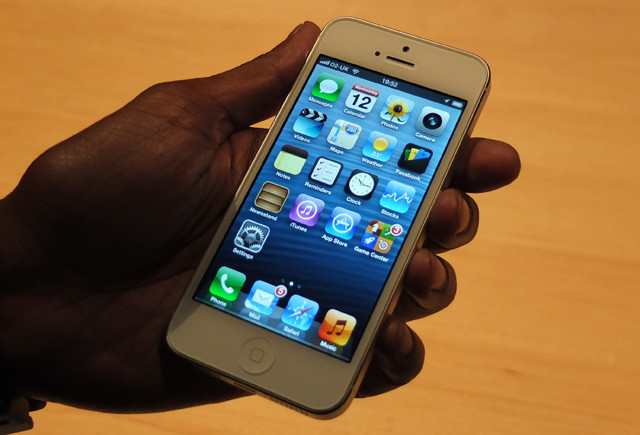 The long view
At first glance the newly announced handset looks like an iPhone 4S that has to shop at High and Mighty, but even at a second glance it's clear this is more than a handset that got stretched in the wash. Though the leaked images and guesswork renders on the internet proved to be largely accurate, in the flesh, the new proportions seem a little strange at first.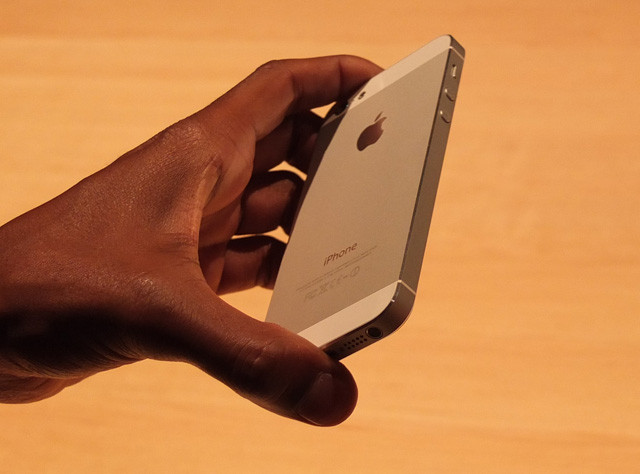 Get a grip
The front panel is nearly identical to last year's model in everything other than length. But touch it and you realise how different it is. Apple says it's the thinnest smartphone in the world – though these statistics don't stay true for too long – and when you hold it, it feels somewhat anorexic. Then you notice the weight has dropped significantly – at 112g, this is a very light handset.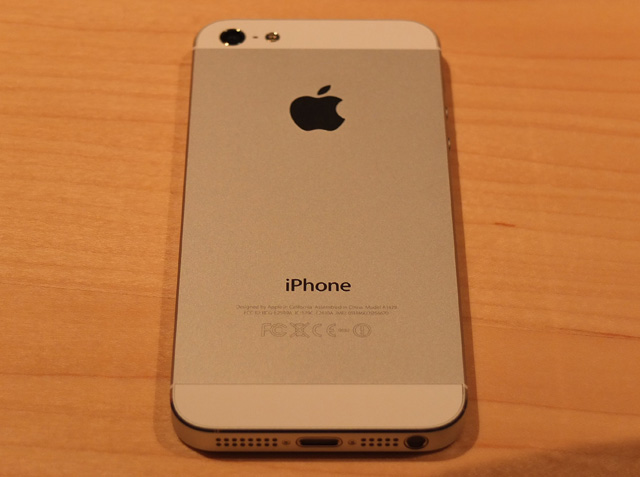 Lighter with a metal back rather than glass
Instead of glass, the back cover is now clad in aluminium (or aluminum as our colonial confrères say it) and is colour-matched to the black or white front. It feels good in the hand: classy and high-end. Of course, if you don't like the look of the iPhone 4S, you're not going to be smitten with this, but fans will enjoy the consistency of design language.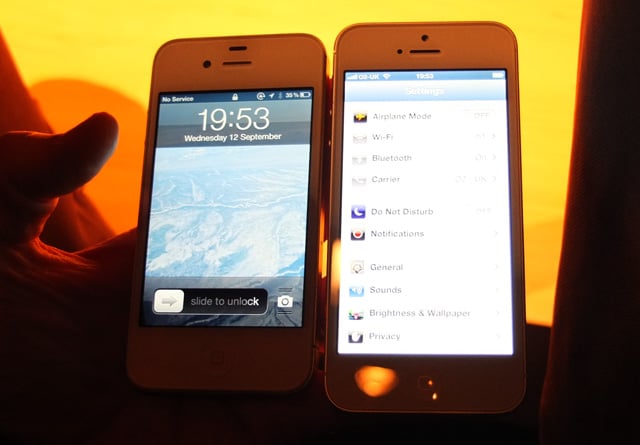 iPhone 4S (left) compared to the new iPhone 5 (right)
The key difference this year will only make itself known later: 4G LTE connectivity. It's compatible with the 1800MHz band which Everything Everywhere, owner of T-Mobile and Orange, bagged on Tuesday. The significance of this is that although the iPhone will be compatible with the other frequencies coming up for auction soon, at first you'll need to be an EE customer to benefit from the much-faster internet speeds.