Lightning strikes
And how great will that be, so you won't be twiddling your thumbs waiting for web pages to load, maps to update and so on? Which brings us to the new Maps app. This looks very, very good. True, the photo-realistic 3D mapping in Flyover is a gimmick that's limited to a few locations for now. But what a great-looking gimmick.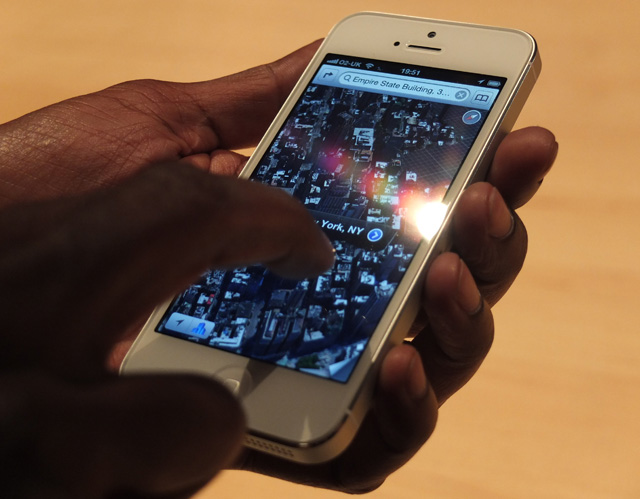 Apple's Maps app to usurp Google's offering on iOS
Siri is also improved and will work with the new iPad and latest iPod as well as the iPhone 5. It's had a schooling in sports and movies. Say "How did Man U do in its last game?" and the familiar voice says "OK, sports fans, let's take a look," and reads you the most recent result. It understood the abbreviation Man U, by the way. This is nothing more than a web check would reveal but it's way cooler.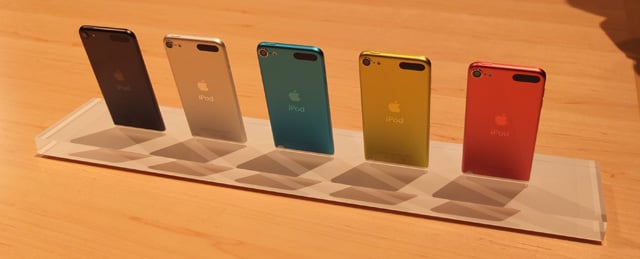 Don't forget the new iPods – Apple hasn't
Apple promises that the battery life will be longer on the iPhone 5 – which is quite a claim. Usually, successive iProducts match previous battery capabilities, rarely do they improve. Of course, if you've ever found your iPhone flagging by mid-afternoon – yes, it's not just you – you'll be glad of the extra juice.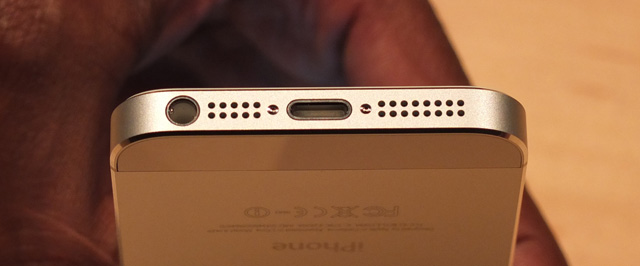 New Lightning docking connector – all in the name of progress
What you won't care for, I'm pretty sure, is the new docking connector. Every iPhone, iPad or iPod cable you've collected over the years has fitted every iDevice apart from the iPod shuffle. From now on, we must move to the Lightning connector.
First of all it's much smaller, which can only be a good thing and it fits in either way up. This sounds like a small detail but as you will know, it's irritating when you have the 30-pin connector the wrong way up. And don't get me started on USB sticks. But it means that speaker docks, third-party chargers and more will all need an adaptor. Apple makes a bunch of these, luckily, but they cost from £15 a pop.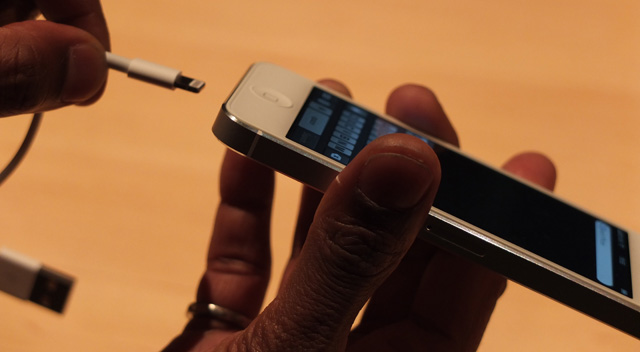 Connects like Lightning...
This is perhaps the biggest fault on the iPhone 5, and frankly it had to happen one day. Think of it as the march of progress. An argument that will no doubt be used to defend why the iPhone 5 comes with a sim card much smaller than the micro-sim of most high-end smartphones. This one is really tiny and means you can't swap your sim from one phone to another. Or is it just us hacks who do this all the time?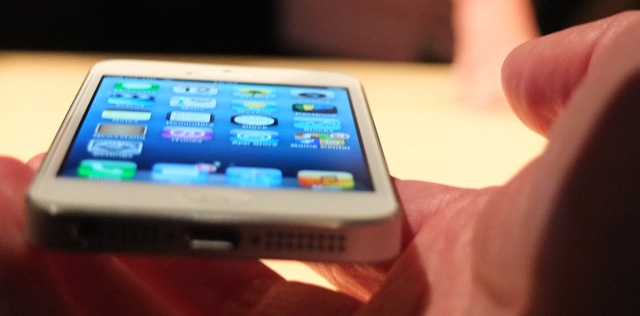 A skinny li'l fellah
Apple launches often seem underwhelming at first, and this one is no different. But as the dust settles, it's easier to see how much things have changed. Samsung and Nokia may not feel they've been leapfrogged in the way they have been by some Apple unveils, but the iPhone 5 is powerful, fast and effective.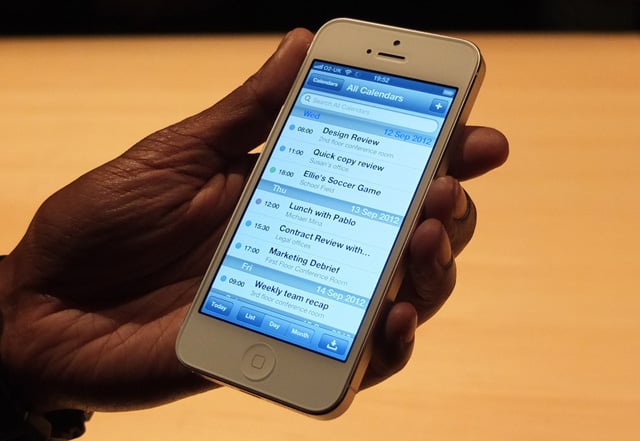 Bigger screen, longers lists
Don't expect Apple's ownership of the "world's best-selling smartphone" trophy to be handed back any time soon. ®