This article is more than 1 year old
Ten iPhone 5 challengers
Smart alternatives on price and performance
Nokia PureView 808

The PureView 808 redefines what you can expect from the camera in your phone. That bulge you can see on the back is the housing for a 1/1.2" 41MP camera sensor, a Carl Zeiss lens with a mechanical shutter, a neutral density filter and a very powerful Xenon flash. How well does it work? Staggeringly well. A professional photographer friend spent a few days with it and her reaction was "God alive it's good... can I keep it?"
The phone itself runs Symbian Belle Feature Pack 1, which needs no excuses made for it – had Nokia released it 18 months ago, my guess is the company wouldn't be in the God-awful mess it is now. Thanks to a 1.3GHz ARM11 CPU, it's a pretty fast phone too. OK, so the 4in 360 x 640 screen can't match raw spec of the best panels from the likes of Apple or Samsung, but its 184dpi pixel density is more than adequate and being what Nokia call ClearBlack it is very vivid, looking almost AMOLED-like. It's chunky and quirky, but if you use your phonecam more than any other snapper, you really should check it out. And if you don't mind waiting, with Windows 8 round the corner, Nokia's Lumia 920 has a version of PureView tech on-board too.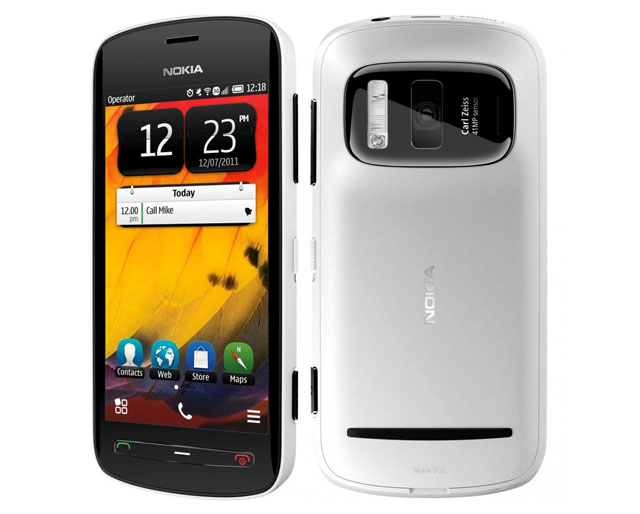 Reg Rating 80%
Price £440
More info Nokia
Panasonic Eluga Power

The idea of a waterproof smartphone is self evidently a Very Good One. However, Panasonic's first crack at the problem, with the Eluga D1, was too limited in other areas to get a proper thumbs up. Enter the Eluga Power – a different kettle of fish altogether. The IP57 rating – which means it will survive being submerged to a depth of 1 metre for 30 minutes and keep sand and grit out – remains but all the other important stuff is new and better.
Running the show now is a dual-core 1.5 GHz Qualcomm S4 Krait chip with Ice Cream Sandwich, while upfront the D1's 4.3in screen has been ousted in favour of a whopping five, yes, five-inch 720p panel. Internal storage is still a piddling 8GB but now you get a microSD card slot to bump it up by another 32GB, making it a much more viable alternative to the usual suspects.