This article is more than 1 year old
Ten iPhone 5 challengers
Smart alternatives on price and performance
Samsung Galaxy S3

Without doubt the most commercially successful iPhone alternative, the Galaxy S3 is the default choice for anyone who just doesn't want an iPhone. And it's not a bad choice either. With a 4.8in 1280 x 720 Super AMOLED screen and a blazing-fast Exynos 4412 1.4GHz quad-core processor it is the most technically well-endowed mobile phone money can buy and comes with all the peripheral bells and whistles you can imagine.
There's just one problem. Samsung can't resist messing about with Android. And it does it in a less coherent and rewarding way than HTC. This may not bother most users but it does me. I'm also not a fan of Samsung's insistence on putting a physical home button below the screen. I couldn't care less if this is to ape Apple or distinguish from it, it's just not necessary. The plastic body also feels just a bit cheap compared to the HTC One X's polycarbonate shell. So it has a lot going for it on the inside, I'm just not convinced from the outside.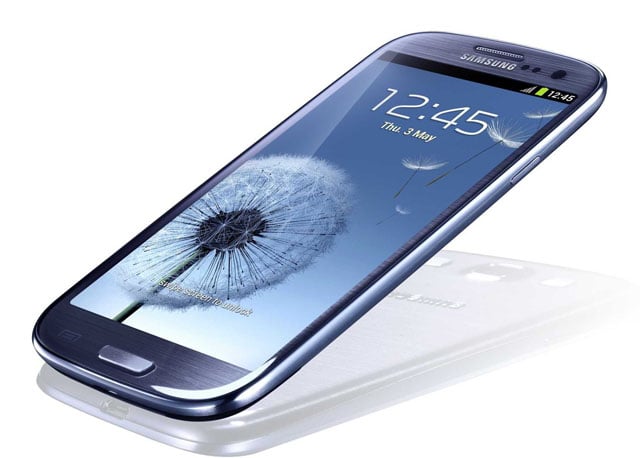 Sony Xperia S

If you want to good camera but think the Nokia PureView a little too extreme, the Xperia S should be right up your alley because its 12MP snapper is quite simply superb and much much better than the cameras fitted anything listed here, bar the PureView. As with most high-end Sony phones, the camera has a backlit Sony Exmor R sensor which makes for particularly impressive low-light performance. Also, Sony has fixed the occasional tendency shown by some older Xperia phones to overexpose images.
The slab-sided design is a bit of an acquired taste and you have to make do with just 32GB of storage because there's no memory card slot. Still, you get a pretty fleet dual-core 1.5 GHz Scorpion CPU and a 720p 4.3in screen with an impressive 342dpi pixel density. You can buy an unlocked S direct from Sony for £350, which, if you ask me, is good value. Even though the handser launched with Gingerbread, the promised ICS update has already rolled out. If your pockets are deep you may want to hold off until the new Xperia T arrives though. ®