Product Round-up Undoubtedly, an HDD enclosure is always a handy thing to own, especially if you're likely to be tempted to upgrade to SSD storage and need to haul files off the old HDD. With USB 3.0 featuring on a range of enclosures, transfer speeds are pretty nifty. Yet, as I discovered during these tests of ten USB 3.0 enclosures, speed isn't really the issue. Connectivity options aside, the only major the differentiating factor between products nowadays is build quality and price.
For tests, a SanDisk Sata 3 SSD was used for benchmarking to give them all a chance at optimal throughput and, if you check out the results at the end of the piece, you'll see it was a close run race. Anyone with an affection for Lindy hardware may like to know the company's USB 3.0 range is on the way this autumn, but it currently offers a 5.25in USB 3.0 unit, if you need to go that far back in time with data recovery. Oh, and just for the record, with the exception of the Enermax and the Zalman, the 2.5in enclosures on test come with a dual-headed USB cables to suit bus powering issues on some laptops.
Akasa Lokstor X31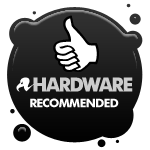 Thermal solutions specialist Akasa offers a wide range in the USB 3.0 domain, with its latest enclosure, the Lokstor X31, fronting the pack. Here, the HDD slots in through a bookcase-like drawer system, sitting securely without the need for a screwdriver.
The aluminium build is sturdy and with with an additional metal plate screwed to the bottom, rests neatly upright. While rather on the heavy side, manufacturing feels of a higher quality than some of its inexpensive rivals and there were no noticeable heating issues with the thicker housing.
The Akasa logo on the front, which doubles up as the LED indicator – glowing blue when powered on and flashing pink when in use – polishes the design. The addition of a key and lock system for greater security, helps it stand out further as a serious piece of kit – don't misplace the key, though.
There's only so much you'll ever need with an HDD enclosure and Akasa's design is by far one of the most convenient. There's also a version with an eSata output, should you need it, but either way, prices seem fair and well set.

Reg Rating 85%
Price £46
More info Akasa
Akasa Lokstor X21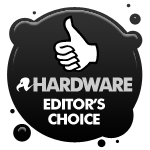 Akasa's smaller enclosure for 2.5in drives continues with the bookcase-like pullout panel design, accessed here by pushing and sliding a button on the top. You'll have to fiddle the button again for the drawer to close, as it won't just click shut easily, however, the build is impressive and again there's no need to screw fit drives in place.
It's sturdy, compact, there's a standard LED indicator and an eSata model too, if required. In the battle for budget enclosure supremacy, the Akasa certainly makes a strong case here – badum tish.

Reg Rating 90%
Price £22
More info Akasa