This article is more than 1 year old
Space Station 'nauts touch down on Kazakh steppe
Sparky spacemen trio return after power-supply job done
Three International Space Station crew have made it safely back home, landing early this morning in Kazakhstan in the Soyuz TMA-04M.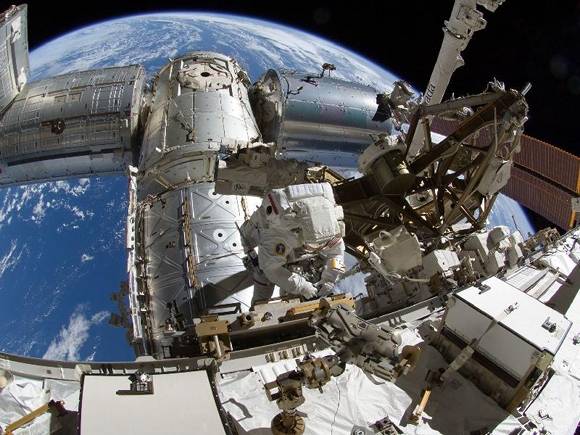 Cosmonauts commander Gennady Padalka, flight engineer Sergei Revin and NASA astronaut and flight engineer Joe Acaba touched down just before 4am BST (8:53 local time), after decoupling from the International Space Station's Poisk module five hours earlier.
The 'nauts spent 123 days aboard the station to finish Expedition 32, which featured multiple spacewalks to prep the Pirs module for its replacement and attach a new power-switching unit.
Flicking that switch proved to be harder than the expedition expected when a bolt kept sticking, forcing the crew to take a second run at it.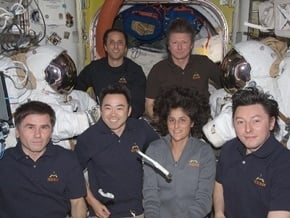 Japanese 'naut Akihiko Hoshide and NASA 'naut Sunita Williams took those two walks, before lining up to take control of the station and move into Expedition 33 after the Soyuz left.
Williams takes over as commander, while flight engineers Hoshide and Yuri Malenchenko make up the rest of the crew until 12 November.
The station will get a bit more crowded up when flight engineers Kevin Ford, Oleg Novitskiy and Evgeny Tarelkin launch on 15 October for a rendezvous with the ISS on 17 October. ®