Acer takes fight to Nexus 7 with seven-inch Iconia tablet
Taking aim at the Asus-made slate
Acer has announced its take on the Asus-made Google Nexus 7: the Iconia Tab A110.
The debt it owes to the Nexus is clear. The A110 has an almost identical spec, from its Tegra 3 core to its OS, Android 4.1 Jelly Bean, but Acer has addressed the Google slate's limitations by adding a Micro SD slot, a micro HDMI port and upping the front-facing camera resolution to 2Mp.
The downside: the A110 is 50g heavier. But at 390g, it's hardly a wrist-strainer.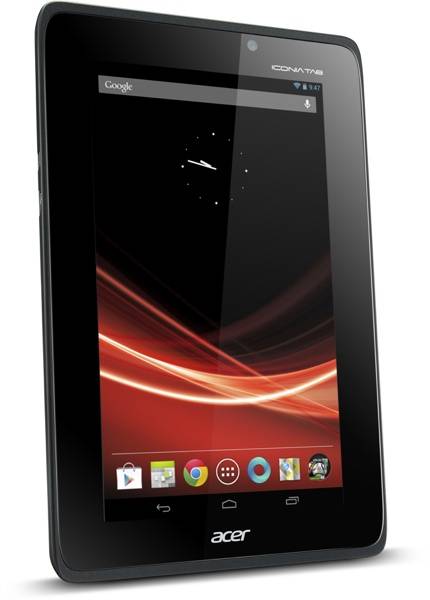 It may be a purse-strainer, mind. Acer hasn't yet said what the A110 will cost over here, but with the 8GB Nexus 7 retailing for £159 and the 16GB Kindle Fire HD costing the same, Acer's executives would be daft to price the A110 significantly higher. Acer's announcement at the Computex show in June suggests it'll be a cheapy.
Quiet about some details today, Acer back then pointed to a 1GB of Ram, 8GB of Flash device, and said the screen resolution will be 1024 x 600, a lot less than the Nexus' 1280 x 800. ®