Fans rap Apple's 'crap' Map app
iOS 6 slammed for shonkey geography
Apple today faced the ire of thousands of irritated iOS 6 users who upgraded to the new version of the iDevice operating system only to discover the Cupertino's new Maps app is, well, pants.
As we noted in our review of iOS 6 yesterday, Apple dropped Google's mapping system in favour of one of its own. The result is an attractive-looking app but one that lacks many of the places of interest - local landmarks, shops and other businesses, entertainment venues, amenities and such - listed by Google.
And its satellite imagery lacks the fine resolution of almost all of Google's tech, especially when you view the terrain outside major cities.
The upshot: it's a bit rubbish, and folk who use the map regularly are getting hot under the collar.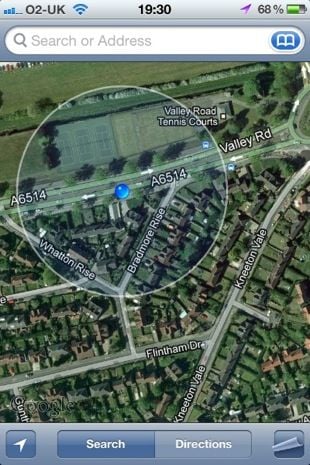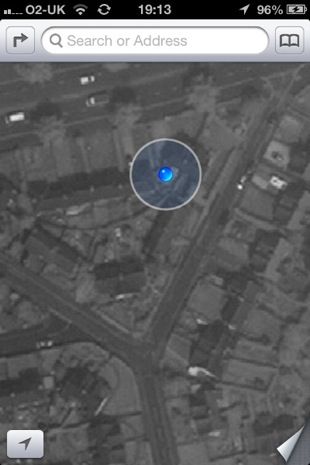 Before - and after
Source: Richard Cartledge/Apple Support Forums
One iPad owner who uses Google Maps for close-up viewing of archaeological sites said: "With iOS 5, I had generally very good resolution, colour imagery of ancient sites, enough to see features not readily seen on the ground. Now the resolution is lower, so I can't zoom in to examine a feature so closely as before, and many areas are presented in black and white."
Another user griped: "The maps app is shocking! It looks rushed, half-baked [it] delivers a really poor user experience. Compare the aerial photograph with that of google maps for aeras outside London, Cardiff, Portsmouth..."
Some of the details are wrong too. "My home town (pop. 25k) is labelled about a mile north of where it should be, and a sub-district of my home town is in the place of the center of my town!" chuckled another disappointed punter. Others speak of business placed in the wrong location, and of long-shuttered shops still being listed.
"Rural A roads and smaller aren't numbered. They're not even named correctly. Only dual carriageways get proper numbers. There are also really bad, really obvious mistakes. One village near me is in completely the wrong place. If you try to route to it you - quite literally - end up half way up a hill in the middle of nowhere," added a fourth user.
"My four-year-old car TomTom looks better," said another.
And it's not just Brits. New Yorkers, for example, found that iOS' Maps app no longer provides public transport information.
The solution: navigate to maps.google.com in Safari, open up the new-look Share menu and add the site to your home page. That will do until Google releases its promised native Maps app, or Apple fixes its own offering. Our money's on the first of those. ®
Update
There are some splendid examples of Apple Maps fails on this Tumblr site.