Android will be four years old on Sunday, September 23.
Google launched the first public version of the mobile OS, in the form of the Android 1.0, on 23 September 2008, though its origins go back years before that.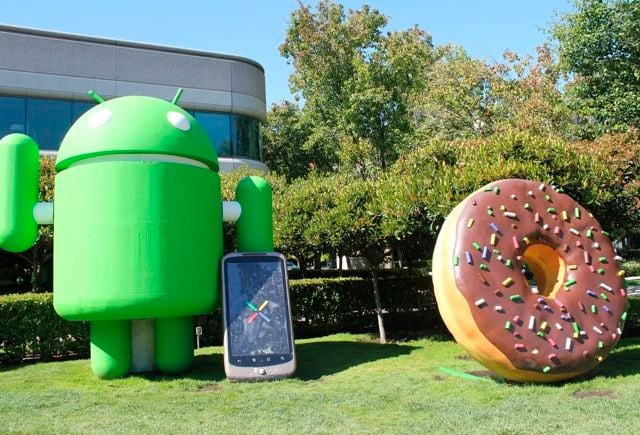 Source: Quinn Dombrowski
The operating system was created by a company called Android, co-founded by Rich Miner, Andy Rubin, Nick Sears and Chris White. Rubian had previously started Danger, the company that created the Java-based Hiptop handset. Sears have been a senior VP at T-Mobile; Miner as senior executive at Orange. Android was founded in October 2003. Google acquired it almost two years later, in August 2005.
It's not clear whether the Linux-based OS eventually released as Android was the same one Rubin and co worked on initially, or whether they simply carried across the functionality they had developed to a new technology foundation.
Either way, it became the basis for the efforts of the Open Handset Alliance, a group of companies keen to create a 'Windows for phones' - a low-cost, nominally open and readily available OS that would allow vendors to differentiate their hardware but still claim application compatibility. The OHA introduced the OS on 5 November 2007, five months after the iPhone's release.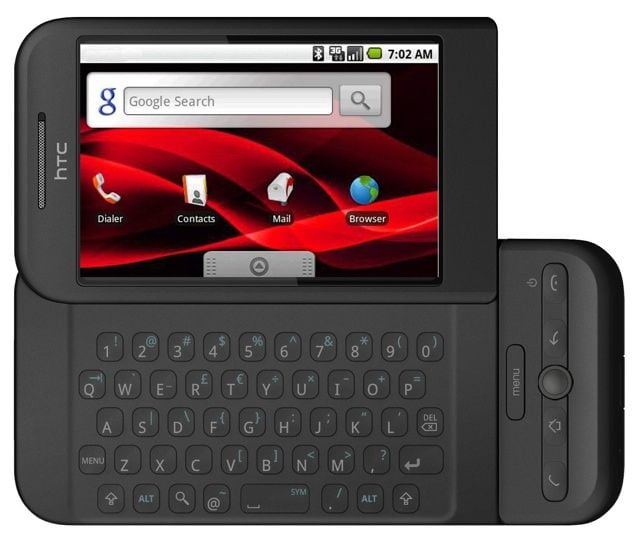 The Android 1.0 GUI on the T-Mobile G1
Less than a year later, on 20 September 2008, Google posted the first code, with the first handset running it - the HTC Dream, aka the T-Mobile G1 - debuting a month later, on 22 October 2008, a day after the Android source code was made available free of charge under an open source licence. Rubin would later say that the 1.0 release was "more like an 0.8" and was "was pushed out for Christmas".
Since then, Android's market share has grown and grown, reaching 68 per cent of the Q2 2012 global smartphone market, according to IDC, a research company.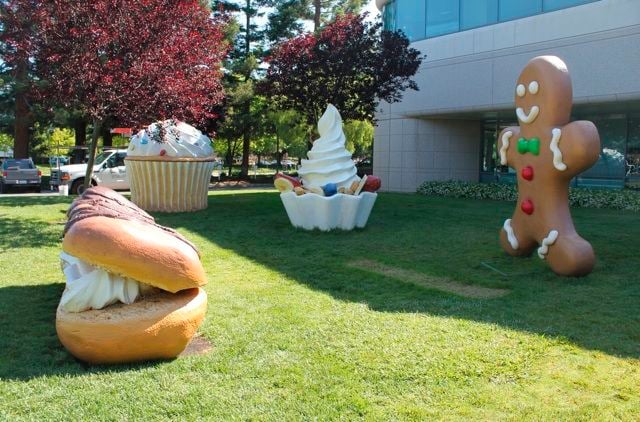 Source: Quinn Dombrowski
Versions 1.5, 1.6 and 2.0 - respectively, Cupcake, Donut and Eclair; Android versions have always been named after confectionary - were released in 2009, with 2.2 and 2.3 - Froyo and Gingerbread - arriving in 2010. The following year saw the release of version 3.0, Honeycomb, the first incarnation of Android designed solely for tablets. The smartphone and slate variants were united with 2011's Ice Cream Sandwich, version 4.0, which is much improved with this year's 4.1 release, Jelly Bean.
ICS and Gingerbread remain the most widely used versions of Android with usage shares of 20.9 per cent and 57.5 per cent, respectively. ®
Similar topics