If you want to make your own gun or harboured a desire to make a boat perhaps the device you need is a 3D Printer. In principle it sounds easy: just download a 3D model from the net, throw it at the printer, and whatever you desire comes out the other end.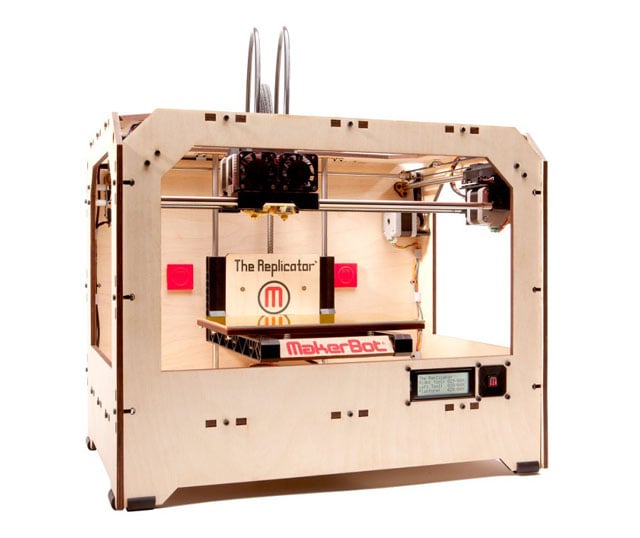 MakerBot's The Replicator
The truth is, it's not quite that straightforward. We used a Makerbot Replicator to build a physical manifestation of the El Reg vulture. The first challenge was to find an existing model of a vulture, online. All the decent-looking ones and quite a lot of the rubbish ones were expensive.
The Pirate Bay has a section called Physibles but there isn't much there other than bits of guns and a model of Mark Zuckerberg's head. Even the much richer model stream of Thingiverse only yielded an eagle.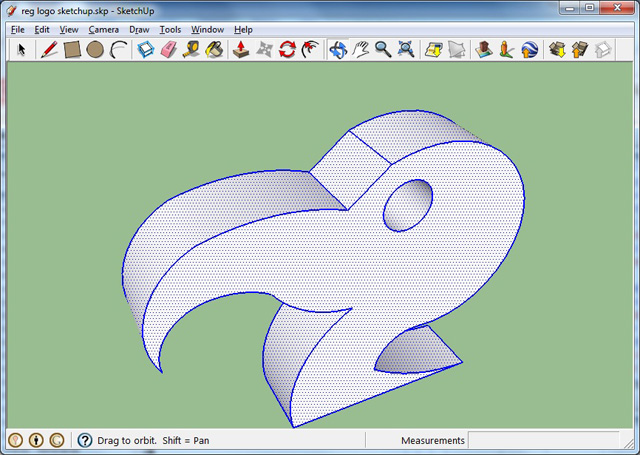 El Reg vulture in Sketchup
This meant that the only viable option was to build something from modelled on The Register logo. I imported The Register masthead bitmap into SketchUp – the free 3D modelling application Google recently sold to Trimble – and traced around the outline of the vulture head with the line and arc tools. This gave me a modelled, albeit, flat head.
Next, using the push tool I lofted it into a 3D shape, choosing a round eye rather than an accurate Reg Vulture eye because of something I had planned for later where a complicated intrusive shape wouldn't have worked. So with a simple 3D shape modelled it was time to meet the Maker. The Replicator uses the STL file format (alternatively standing for STereoLithography or Standard Tessellation Language depending on who you ask). Fortunately, there is a plug-in for Sketchup which generates .STL files.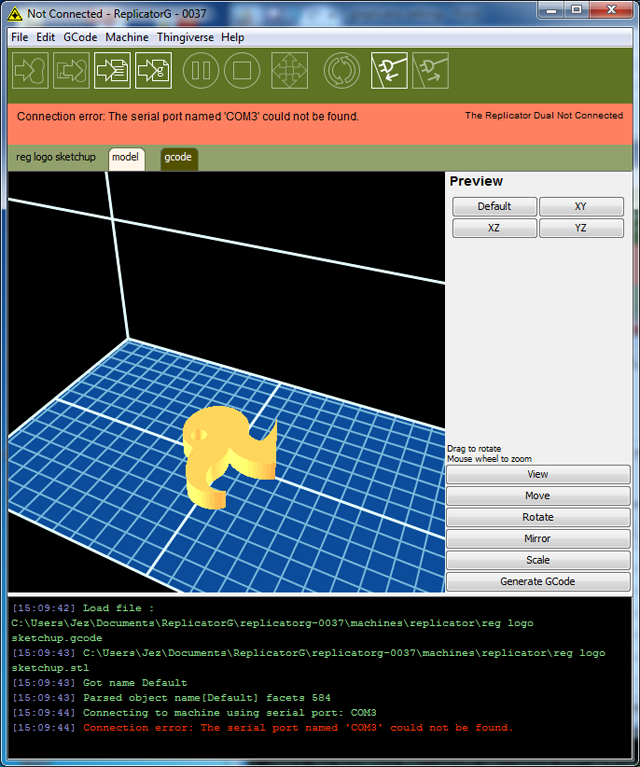 Greplicator software showing model
The file can then be read into the Makerbot software called ReplicatorG which produces the GCode script the model is built from. ReplicatorG helps make the model suitable for printing by positioning the shape on the platform and scaling it to fit, all the way up to the maximum size the Replicator can handle.