Apple design saint Jonathan Ive will design a single special edition Leica M camera, in what must surely be the world's most hipster industrial design collaboration to date.
The iPhone man will rework the latest model in the classic German camera-maker's M range, Leica owner Andreas Kaufmann said on Monday. Only one, lonely camera will ever be made.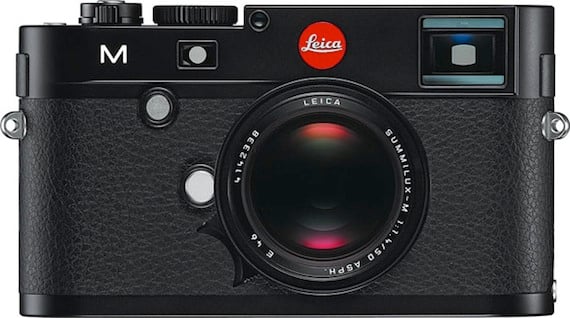 The new camera in Leica's M range, unveiled September 17th
The resulting JonyCam will be auctioned off for charity in what we foresee will be a bloodbath of the moneyed hipsters with shattered RayBans strewing the floor.
The charity is as yet unspecified, but has something to do with Bono.
Ive was supposed to attend the launch event to announce the collab himself, PetaPixel reports, but he couldn't make it and so Kaufmann dropped the announcement in an aside.
The production of the Jony Ive Leica seems to be on a laxer schedule than the average iPhone, so don't be looking for it anytime soon. The design process hasn't started yet and there is no set date for production, so start saving immediately and you'll still have basically no chance of ever owning it.
The latest Leica M announced on the 17th is the first Leica rangefinder model to feature 1080p HD video recording and Live View finally brings in the standard digital model of letting users compose a photo through a LCD screen. Other specs include a 24MP full frame sensor and a Gorilla Glass 3-inch LCD screen with 920K pixels.
The camera will be available in early 2013 in black or chrome for $6,950. There's an entry-level version, the M-E costing $5,450. Nobody knows what the unique Jony-modded job will fetch.
Ive's touch may be very slight- menswear designer Paul Smith has designed a Leica recently, adding only a green and an orange stripe to the device.
The Apple-Leica connection goes deeper than this one-off. The last time Steve Jobs took the stage to announce an iPhone it was the 4 and he specifically credited Leica as a design inspiration.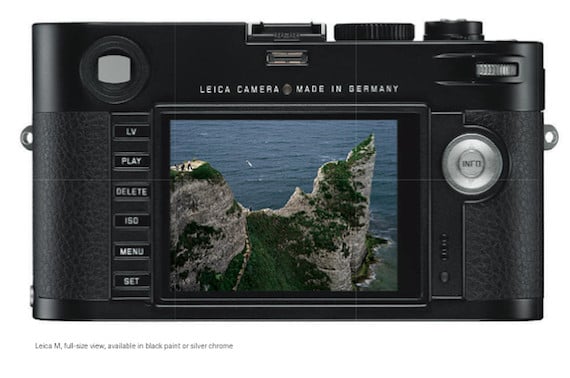 "Glass on the front and back, and steel around the sides. It's like a beautiful old Leica camera," he said.
The "Leica" features remain in the iPhone 5: the flattened glass front and back, the steel tape around the rim and the rounded metal buttons. ®