New CEO takes reins at Virident with $26m in the saddlebag
Looking to get founders harnessed up, whipped into shape
Looking for a flash of magic, PCIe flash start-up Virident has recruited BlueArc's ex-CEO to take the business forward, with the two co-founders looking after technology and strategy. The firm has also been given $26 million for business development in a fourth round of funding.
Mike Gustafson ran BlueArc, the hardware-accelerated filer supplier, when it was acquired by Hitachi Data Systems in September 2011 He transitioned into an SVP and general manager role in HDS, running the file and content business, but has now joined Virident in one of the classic bring-in-a-seasoned-CEO moves made by startups needing skills the founders don't have.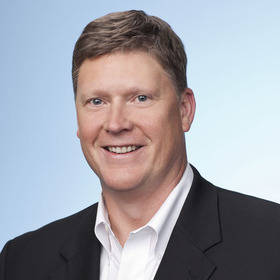 Mike Gustafson
Virident was founded by Kunar Ganapathy, its now ex-CEO, and Vijay Karamcheti, its CTO, to take advantage of flash and accelerate server applications. It developed PCIe-connected flash memory products like the tachION with an ASIC controller for speed, and a focus on high mixed read and write IO performance, both IOPS and bandwidth, from fast single level cell (SLC) NAND. It then developed the FlashMax line using SLC and the slower, more affordable multi-level cell (MLC) flash but still focussing on performance, performance that could be sustained over time.
This product line has been refreshed with Virident saying its backers include Cisco, Intel and a major but unidentified IT supplier. It also says it has storage OEMs, SGI for one, plus server OEMs and a server-focussed relationship with Intel. This is not to mention a potential relationship with Kaminario (El Reg thinks) whose component supplier, Fusion-io, is beginning to compete with it in the flash SAN space.
Fusion-io has taken the market lead in PCIe flash products, notching up OEM wins and trophy customers like Apple and Facebook. Other players have entered Virident's market, such as networked flash array vendor TMS with its RamSan line of products, OCZ, Micron and its highly-regarded P320h product, and also LSI with its WarpDrive and STEC. And nobody should forget WD.
LSI and Micron are supplying EMC with its VFCache product technology. TMS has been bought by IBM. LSI is aggressively pursuing other OEM deals. STEC has EM qualifications under way. QLogic is entering the market with flash-enhanced HBAs. SanDisk, OWC and others are chasing the retrofit-flash-to-PCs market as well as enterprise PCIe flash. Violin Memory has a PCIe connected product.
You get the picture: Virident, poised for big things is - despite its high-performance and reliable product technology - in danger of getting passed by because competition is intensifying. The OEM channel to enterprise sales is being targeted by competitors such as Fusion-io, LSI, Micron and OCZ.
All this means Virident has no surety of NAND chip supply, a problem which has also affected OCZ (which lost its CEO last week because of strategic mis-steps leading to reduced earnings and a falling share price).
Virident needs to accelerate its sales and marketing and get more effective at translating its product technology messages into sales. The Flash Accel partnership with NetApp, where it is one of seven flash card partners, is a start. But that's the problem also; it's one of seven. How does Virident stand out?
Will the backing of Cisco mean that Virident-enhanced UCS servers become a big deal when Cisco, apparently a believer in open flash marriage, is working with LSI and others for UCS server flash acceleration? Virident is certainly in the enterprise flash card race but needs to accelerate its own performance to stand out from the competition; enter Mike Gusatfson to run the ship.
El Reg asked him what was happening to Kumar Ganapathy and Gustafson replied:
As a co founder and deep industry expert in the flash market, Kumar will continue to work with Mike Gustafson, Vijay Karamcheti, Virident's CTO and co-founder, and the rest of the executive team to focus on his areas of strength: strategy, products, strategic partners and customers. Additionally, Kumar will be helping Mike with his transition into the CEO role. His vision for Virident remains the same: to be a leader in the next-generation of data centres. He remains committed to making Virident succeed and will keep a permanent role in the company.
We also asked if the D-round investors insisted on a CEO change and this is the reply:
Given the stage and expectations of the company – including his own and the investors, Kumar had a vital role in securing the funding and setting the search requirements and group to find the next CEO. The change was made because the storage industry is in the midst of a big and disruptive market shift as flash storage becomes more widely accepted as a viable technology in the data centre. With its world-class technology, solid customer traction, revenue and backing by top investors and data centre leaders, Virident is positioned to take advantage of the changing and dynamic market. Mike has the experience of building companies at this stage of growth and has plans to replicate his previous success and take Virident to the next level.
Virident said the D-round cash will be used to boost sales and marketing as well as new software and product development in the server-attached flash area.
If Gustafson can lead Virident into becoming the Blue Arc of server flash cards then the company's backers will be well-pleased. We can maybe expect more focus on software covering areas such as caching, server flash sharing and virtualisation.
Can we expect a Blue Arc-style acquisition? It has to be a possibility but not the immediate aim; Gustafson has to build a viable and self-sustaining business first. ®