This article is more than 1 year old
Apple iPhone 5 review
The thinnest, slickest, fastest iPhone yet
Review Time was, smartphones did little that was actually smart. They had front-facing cameras and maybe a touchscreen, but operating systems geared more for a stylus than fingers. It wasn't until the iPhone landed in 2007 that things changed. For the next few years Apple continued to deliver the brainiest of smartphones. No one else came close. But now, rivals have stepped up their game – is the iPhone still the leader of the pack?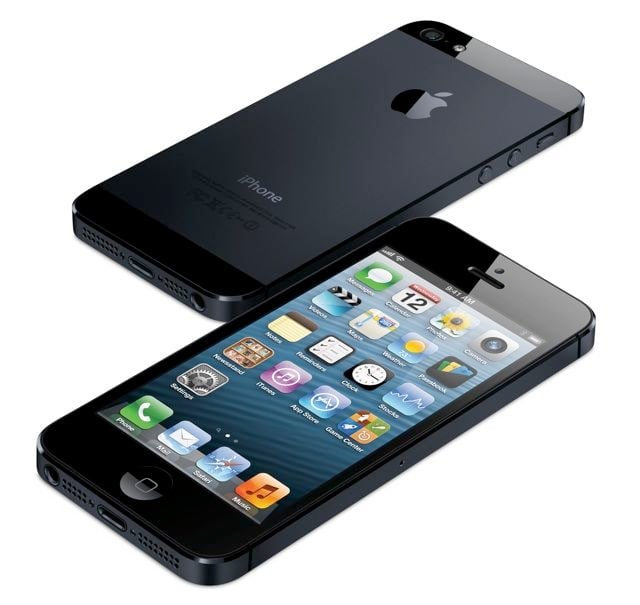 The iPhone 5, even though it's the sixth of its kind, is easily the slickest Apple phone yet. No surprise there. But it's also one of the most beautiful, desirable pieces of telephonic kit from any manufacturer. It looks okay in photos but the in-the-flesh experience is truly remarkable.
Even after more than a week of using the iPhone 5, it feels startlingly different from any other handset and its slimness, lightness and smooth matte aluminium back continue to take the breath away. Though there are other phones that feel fine in the hand – the forthcoming HTC 8X is especially striking – this is a real winner. It's certainly a more high-end feel than the glossy but plasticky Samsung Galaxy S III.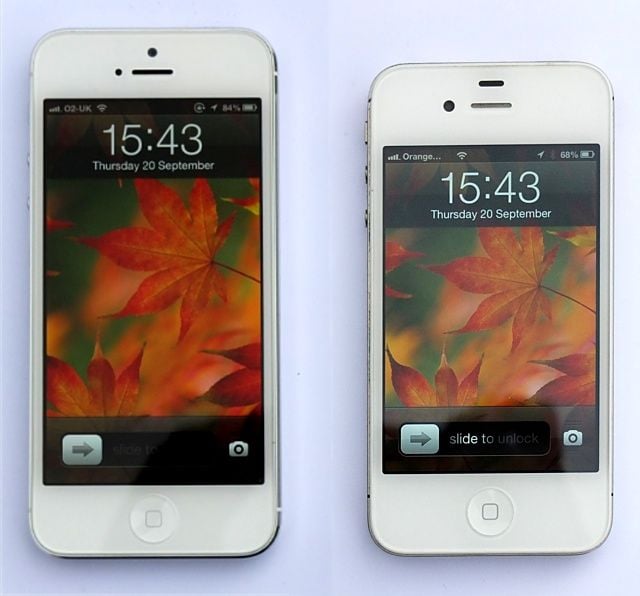 Expecting someone taller? The 5 isn't so very much bigger than the 4S
That display – the same width as every previous iPhone but a 176 pixels taller – is strange at first. Where other manufacturers have opted for oblongs which are relatively wider, which suits web pages better, arguably, the 16:9 ratio here suddenly makes sense when you're watching video. Of course, many apps haven't yet been re-coded to make use of the extra pixels, so these play with black bars at either end.
This should be distracting, but in practice I noticed the bars for the first few minutes and then forgot about them completely. I imagine it will be even easier to ignore them with the black iPhone 5. What you do see every time you look at the display is the improved colour saturation. It's noticeably brighter and more vivid than earlier iPhone panels and easily on a par with the gaudiness of the Galaxy S III or the upcoming Nokia Lumia 920.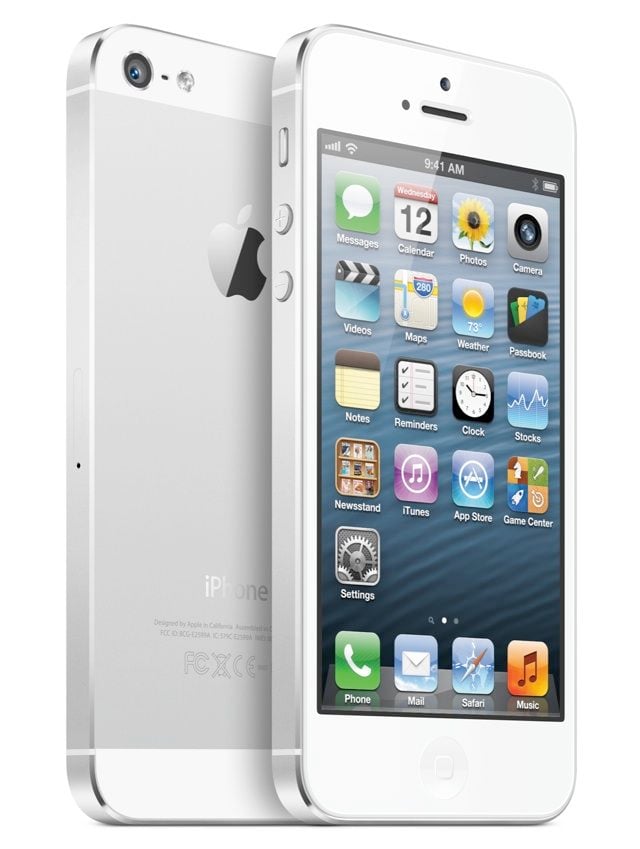 And new screen technology means the gap between the glass and the LCD has been reduced, bringing the action closer to the eye – it looks great. Where the display doesn't compare is in size. At four inches, it's a world away from other manufacturers' flagship phones. The Nokia Lumia 920 will have a 4.5in screen, the HTC One X 4.7in, and the Samsung Galaxy S III is 4.8in. And there's the phone/tablet hybrid Galaxy Note 2 with its 5.6in screen.