This article is more than 1 year old
Reg readers serve up bacon sarnie amuse-bouche
Pinnacle of pork perfection preview
The deadline for submissions to El Reg's ultimate bacon sarnie photo challenge has now passed, and we're preparing a pinnacle of pork perfection potlatch of participants for the pabulous public poll.
However, I'm on holiday this week, and probably up to my 'nads in some improbable excavation project, so you'll have to hang five for the final showdown.
I have, though, selected an amuse-bouche of entries to get your juices flowing. Judging by your previous form for gobbing off on the matter of heavenly bacon sarnies, without actually providing concrete proof of your idea of porcine nirvana, I have no doubt things will kick off again.
To get the polemic ball rolling, here's Bruce L's "some sort of seed-strewn wholemeal bap" assemblage, as previewed last week: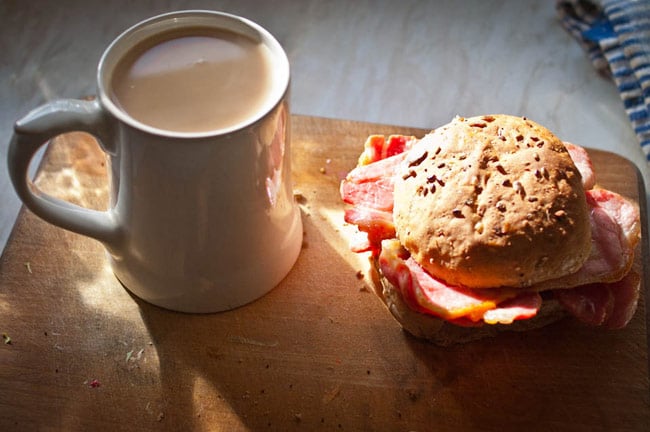 Unconvinced? Try Andy Scarland's effort, which quite correctly has brown sauce, but appears to have morphed into a bacon and egg sarnie - a completely different beast: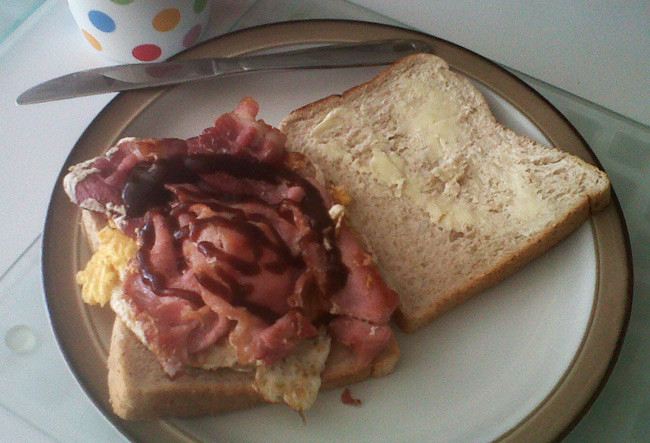 If the appearance of chicken oviduct output with the sacred bacon isn't enough to get you going, then brace yourselves for Jenny Ng's unholy construction.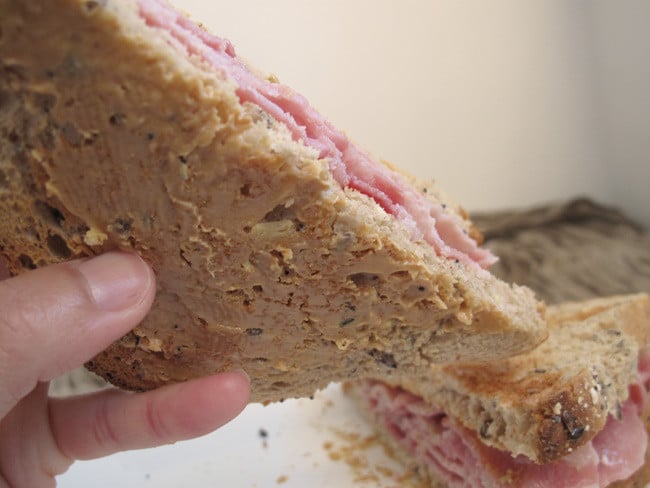 If your nerves can stand it, there's more here on just how Jenny deployed MULTISEEDED BREAD and PEANUT BUTTER to present what is guaranteed to get traditionalists' blood pressure rising.
By way of virtual valium, we conclude with this delightful scene courtesy of Matt Hamilton, who snapped his nourishment in Trearddur Bay, North Wales, last year: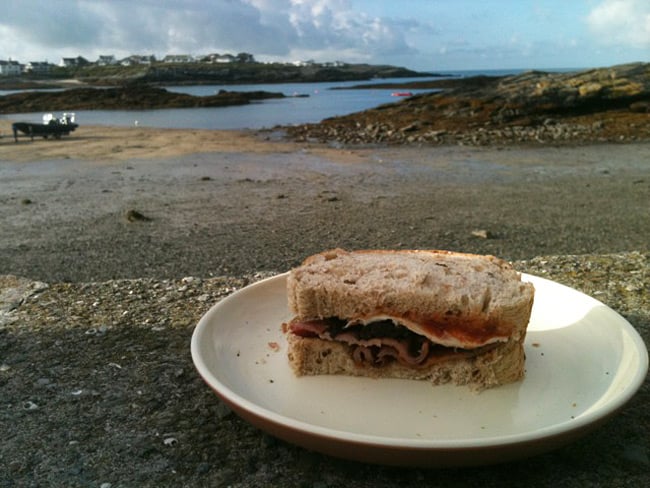 We won't mention the egg and and black pudding content here. Oh. ®