This article is more than 1 year old
Samsung chips evicted from iPhone 5, autopsy reveals
The screen's a doddle to replace too
Fans fed up of broken iPhone screens will be pleased to hear that the new model, the iPhone 5, makes it much easier to replace the glass panel placed on top of the smartphone's display.
So say the gadget deconstructionists at iFixit.com after getting hold of the handset this morning Down Under.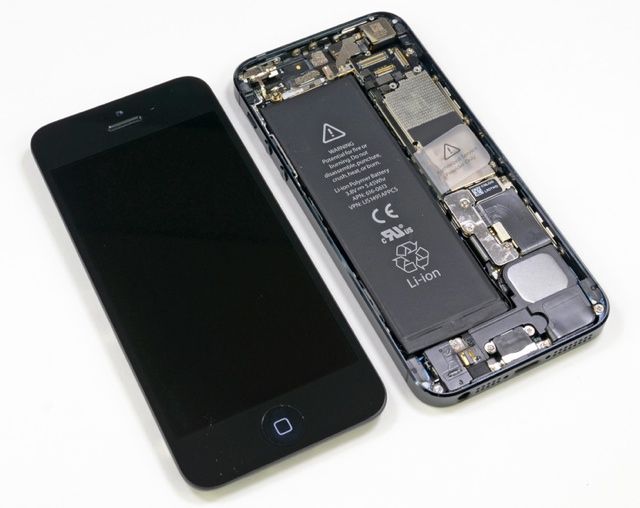 Source: iFixit.com
As with the iPhone 4S, the new model uses a pair of pentalobe screws to keep the case closed. But removing them reveals the screen assembly is the first part to come away. That, said iFixit, will make it a much more straightforward process to replace a cracked or smashed screen cover. In the 4 and 4S, is said, the display assembly took 38 steps to remove. Replacing the display hasn't been as easy as is with the iPhone 5 since 2009's iPhone 3GS.
iFixit gives the iPhone 5 a rating of seven out of ten for repairability. The 4S scored six; the 4 wasn't rated at the time. The fact that the rear panel is now aluminium and not glass, as per the 4 and 4S, means the new model should be more resilient than the last few versions.
Other discoveries include the fact that Apple is shipping the 5 with a 3.8V, 5.45Wh Lithium-ion Polymer battery made by Sony. It's easy to remove and replace too.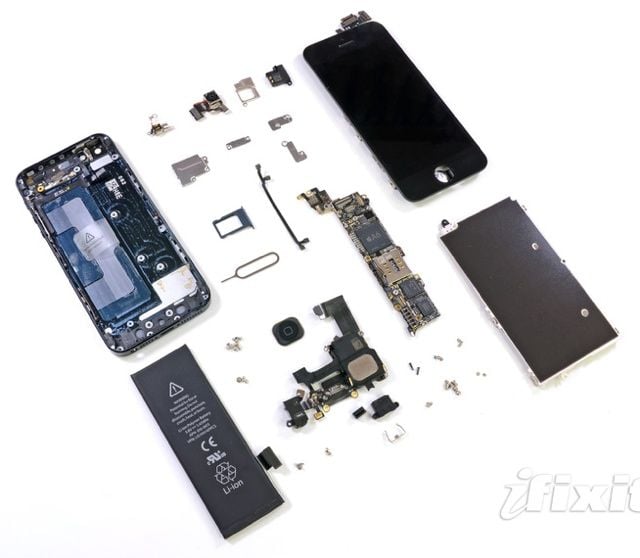 Source: iFixit.com
The unit iFixit acquired contained Flash storage from Hynix, and 1GB of LPDDR 2 memory, built into the A6 CPU package, from Elpida. So two key components NOT supplied by Samsung, unlike past iPhones. Other chips include a 3G/4G modem from Qualcomm, a motion sensor from ST Micro, Wi-Fi tech from Murata, and touchscreen controllers from Texas Instruments and Broadcom.
More details - and plenty of other pics - over at iFixit.com ®