This article is more than 1 year old
Hapless Kate topless, toothless law useless
Once it's digital, it's out of your hands
Something for the Weekend, Sir? I rush back from town mid-afternoon in order to participate in an online conference, or what they prefer me to call a "webinar". At home, I discover that my son is sitting at his computer. It's a school day.
This might not be such a bad thing: since his school doesn't teach about computers any more - see 'Emotional Baggage' - it's probably in his interest to remind himself what one looks like from time to time. However, he is wearing a headset, which is not usually required when learning Python at my behest at codeacademy.com.
Responding to my enquiry as to why he has checked out early from school, he informs me that he has two study periods in the afternoon and has chosen to spend these in his bedroom.
"But you're just listening to music," I retort. "You're wearing a headset!"
The evident stupidity of this observation does not warrant a reply, it seems, as my son turns silently back to his work - a video tutorial, as it turns out.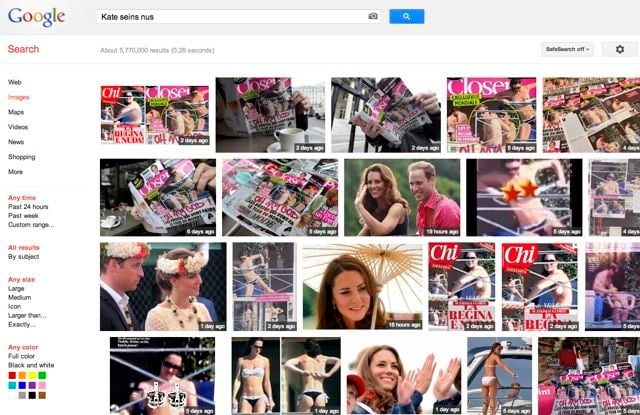 There and bare... if you know how to look
Shortly afterwards, I am mid-flow in my webinar when my half-life-wife - see 'Safer conjugal rights via electronic skin' - pops her head round the door of the office to ask why I am home early that afternoon.
"I'm participating in a webinar!" I announce.
Incredibly, she doesn't doesn't know what a webinar is. "You're wearing a headset," she remarks, to the delight of my son who has walked in to see what the parental exchange is about, adding blandly: "I thought you were just listening to music."
More than an observation on the generation gap, this anecdote reveals how easily media technology is misunderstood by adults who really ought to know better.
For example, by now you'd have thought everyone would have forgotten about Kate Windsor neé Middleton's attempts to achieve an all-over tan. We've had the Hillsborough report and the killing of two policewomen since then – arguably stories with significantly greater public interest – but the ongoing saga of Kate's bronze-fried eggs lingers on.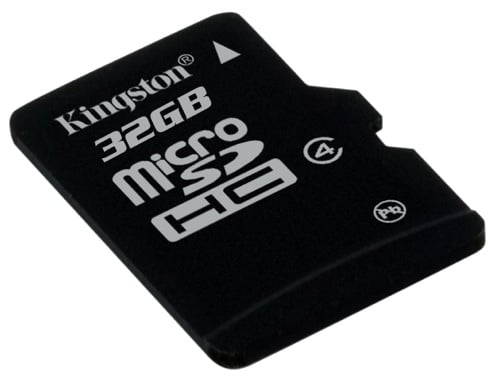 The great leveller
The mainstream press naturally focuses on the media and legal implications of printing pictures of royals in the nip. Online comment, predictable as ever, tended to ignore this aspect but instead served up a critical analysis of the size of the royal jigglies. "Nothing to write home about," was the common declaration, which suggests that when these particular commentators see some really nice boobies, they feel compelled to write to their mums about the experience.
As the original story broke, everyone fruitlessly hunted online for copies of the pics. Given that the photos appeared that morning in a French magazine, my French wife had a brainwave and searched Google not for "Kate topless" but for "Kate seins nus", whereupon she discovered that a helpful French reader of Closer had uploaded poor-quality scans of the pages – copies of which we can all see online today.
Herein lies the challenge for Kate's lawyers: they can't storm into court waving bits of paper and demanding to be handed the original negatives, because there aren't any. A demand that the photographer hand over the "original storage devices" used when the photos were taken is ludicrous, as he could hand over any old SD cards, or even the original ones for that matter. The photos are not fixed inside any device nor necessarily locked into any particular format. They may have begun as RAW, been submitted to the magazines as TIF or DNG, and now the page scans have gone viral as PNG, GIF and JPG.
So we have a situation in which Italian and Scandinavian magazines are forking out large sums on photos that, while still legally owned by the photographer, are effectively now in the public domain. The poor pap probably thought he'd made a mint with those pics, only to have the online community steal them and republish them worldwide for free.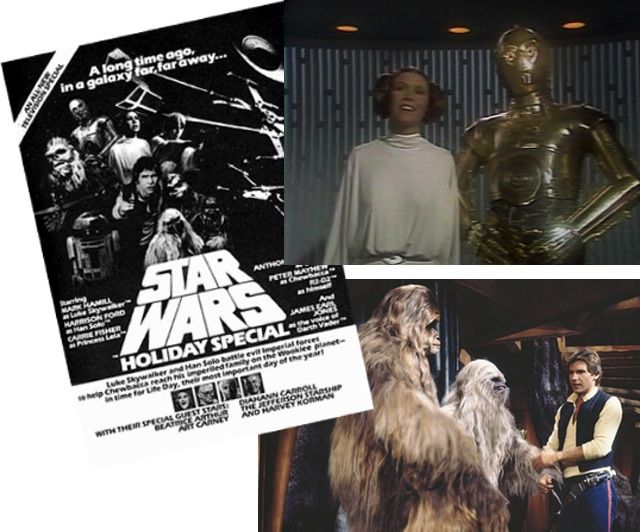 What keeps George Lucas awake at nights
If only he'd thought of embedding a digital watermark to prevent unauthorised reproduction, but this would have made his identification a no-brainer for the authorities: we'd see his name in every scan. It might be difficult for Kate and her lawyers but it's the digital photographer who finds himself in an impossible situation.
While French police chase after him for a few days, Kate's legal team could spend years hunting down every online reproduction of those magazine scans - remember how long it took George Lucas to destroy every copy of the Star Wars Holiday Special? - and the pap is probably already cursing the day he sold those pictures – so digital, so insubstantial, so easy to copy – so cheaply. ®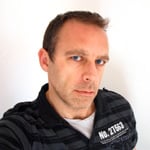 Alistair Dabbs is a freelance technology tart, juggling IT journalism, editorial training and digital publishing. It's not altogether true that digital images are easy to copy and share: most of Alistair's early cutaway illustration work is locked in Aldus Freehand format on 3.5in floppy disks.