Hitachi claims glass data storage will last millions of years
Until you break it, that is
---
Hitachi is showing off a storage system using quartz glass that it claims will retain data for hundred of millions of years.
Company researchers displayed the storage unit, consisting of a sliver of glass 2cm square and 2mm thick, which can hold 40MB of data per square inch, about the same as a standard CD. The data is written in binary format by lasering dots on the glass in four layers, but the researchers say adding more layers to increase storage density isn't a problem.
"The volume of data being created every day is exploding, but in terms of keeping it for later generations, we haven't necessarily improved since the days we inscribed things on stones," Hitachi researcher Kazuyoshi Torii told AFP. "The possibility of losing information may actually have increased," he said, pointing out that CDs and tape storage are predicted to last less than a few decades at best, and in many cases fail within years.
The glass has been shown to retain its data undamaged after being heated to 1,000° Celsius (1,832° Fahrenheit) for over two hours, and is impervious to radiation, water, and most forms of chemicals. Hitachi said the data could conceivably be retrievable hundreds of millions of years in the future.
"We believe data will survive unless this hard glass is broken," said senior researcher Takao Watanabe.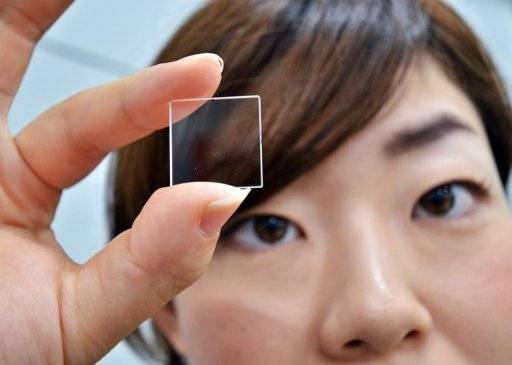 Indefinite storage – just don't drop it
Storing the data is one thing, but reading it is quite another. The researchers say, however, that as it is stored in a simple binary format, actually retrieving the data should be possible for future civilizations as the dots can be read using a simple microscope.
The problem of writing and reading future storage mediums isn't new. NASA's golden record, a disc containing images and sounds from Earth that went out with the Voyager 1 and 2 probes, was shipped with a stylus and cartridge, along with pictorial references showing how to play it and a cover showing Earth's location.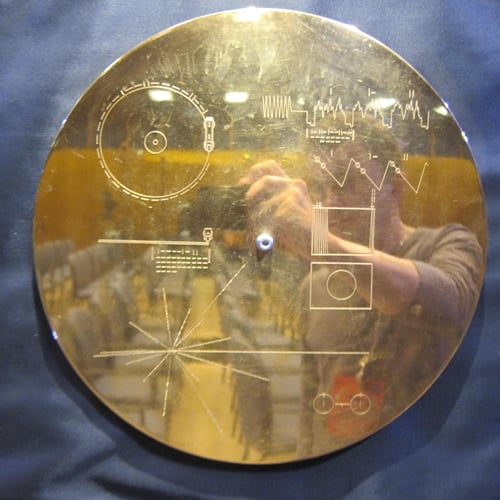 The cover of Voyager's golden record, showing where to find mankind
Aliens reading our data might seem inconceivable, but if the glass storage really does last for a hundred million years, it's possible that mankind may not be around to read it either. A paper by Cornell University suggests the average lifespan of a species on Earth is around 10 million years, and given the way humans are fouling their own nest it could be up to the whatever evolves from bees, ants, or dolphins to figure out what these glass things are. ®