Getting wired
What's annoying is that some professional features are still lacking from the Air. Falling component prices has allowed Apple to sell its Air for less than the 15.4in MacBook Pro. But why hamper it? For instance, there's no option for a matte ('antiglare', in Apple-speak) screen. Rather more annoying is the lack of a Gigabit Ethernet port. Apple's rivals cater for you rather better, here - the Samsung Series 9 Air-alike includes a mini-Ethernet port and an adapter.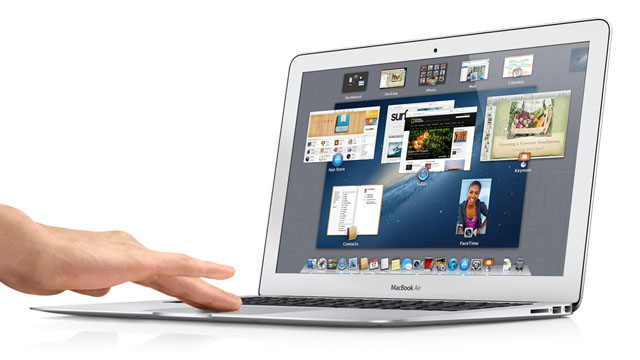 Storage costs spoil and otherwise impressive user experience
While WLAN is perfectly adequate at getting you online, and surfing at a decent pace, it simply can't match the throughput of wired I/O when high speed network throughput is required: for instance, for backing up to a server across a LAN. I get at least five times the throughput with my home server using a wired connection. Remember that Apple's USB to Ethernet dongle is 10/100, to get Gigabit Ethernet you'll need to fork out £25 for the Thunderbolt adapter. Oh, and if you ever invested in an Apple remote, it won't work here – no infrared, alas.
And then there's the price.
Apple is the largest purchaser of flash memory in the world, but it ruthlessly uses flash to segment its product line so it can pad out its own margins. The two models of 13in Air differ only by the amount of flash memory storage installed, and if you opt for a 256GB Air it carries a $300 premium. The street price of the memory is around $100. But, wait! If 256GB isn't enough for your needs, then you need to pick the 256GB and then another $500 (£400) to bump it up to 512GB. So you've paid $800 for memory that costs [$400/£250]. This takes you well into Retina Mac territory.
The upshot of all this is that the Air, while a beautiful machine, either carries a hefty premium for 'pro' features, or does not make these features available at all. If you have a substantial movie, music or photo collection then the Air is not the Mac for you. If it's storage you need, buy a Mac Pro, and swap out the hard disk with a low cost replacement of your choice – although this will invalidate the warranty.
Of course, Apple is only charging what the market can bear. No one obliges you to pay this, or even buy a Mac for that matter. And falling component prices mean that, fairly soon, large SSDs and Retina displays will no longer carry a premium at all. It's just something to bear in mind today.
Verdict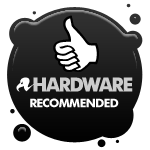 Overall, I found the combination of weight, features and performance to be ideal. Used constantly over several weeks, it made itself a strong candidate to be the nicest laptop I've ever used. It's just a shame that even the 256GB Core i5 model can't accommodate my iTunes and iPhoto libraries… ®
Thanks to Square Group for the loan of the MacBook Air.

Apple MacBook Air 13in review
Apple's 13in Air gets an Ivy Bridge refresh.
Price:
£999 (128GB SSD), £1249 (256GB SSD) RRP
Similar topics