Rolling robot avatar trumps telecommuting
Tell your boss you're sending your private 'bot to work from now on
---
Telecommuting just became soooooo twentieth century, thanks to a new oddity called the 'Beam Remote Presence Device' (BRPD, depicted below) that offers you the chance to beam you mug onto the seventeen-inch monitor atop a five-foot robot intended to roll around an office.
The new bot comes from an outfit called Suitable Technology, which seems to be having a a shot at bringing us the best of both worlds – the cheapness of telepresence and the intimacy of actual presence – by giving you the chance to mount cameras on your desk and beam the resulting vision to the BRPD. On-screen controls let you pilot the 'bot around the remote office, so you can roll from room to room.
BRPDs rely on wireless to bring your face onto the screen and are said to have special software that can cope with handover between different radio units. Top speed is 1.5 metres per second, a pace Suitable says is human walking pace. On-board batteries are said to be good for eight hours of "active use".
Cameras on the unit capture a 170-degree view, while six microphones are said to replicate the human auditory experience.
Suitable is not pitching the device a manager could use to teleport into a meeting. Instead if foresees individuals convincing the boss that a BRPD represents a way to hire folks that don't want to live near their actual offices.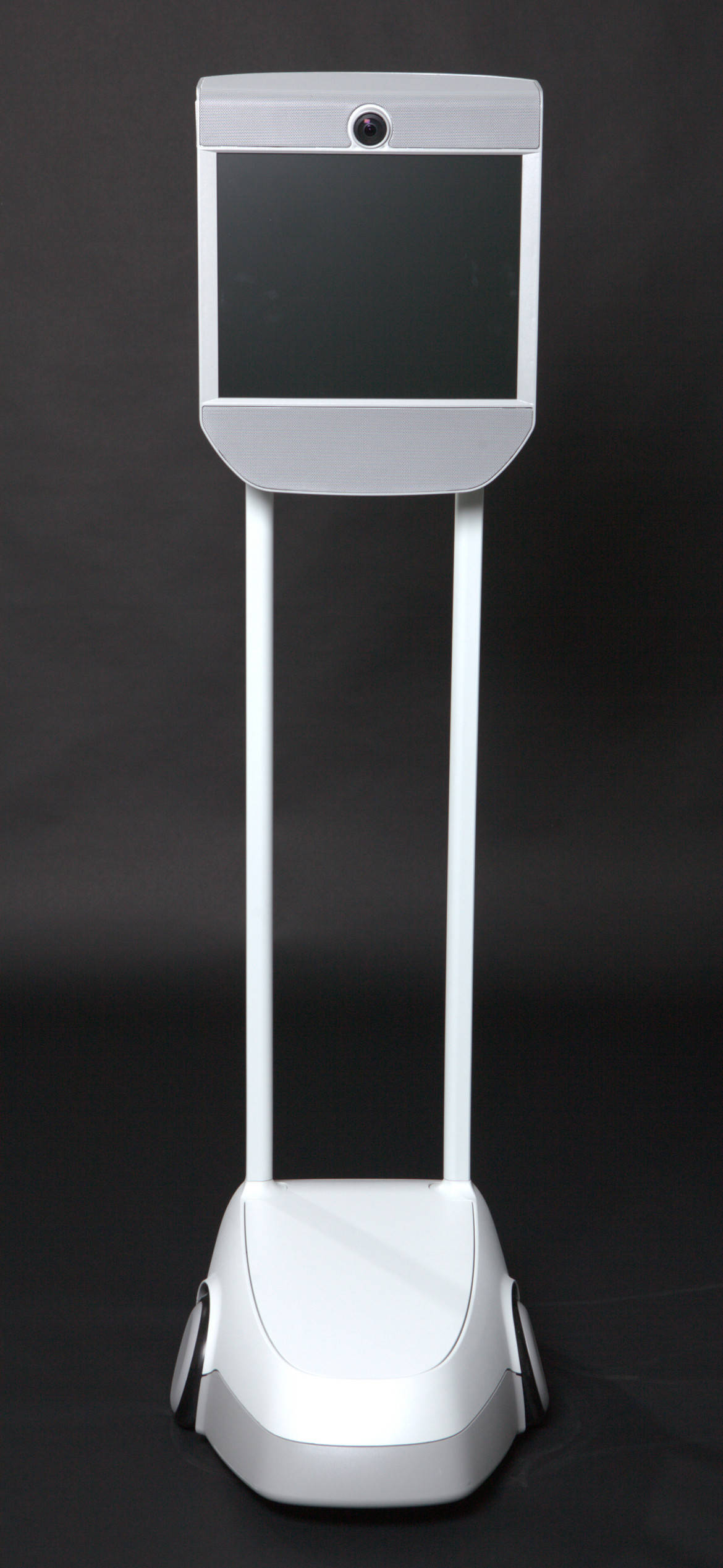 "Professionally, individuals want the best, most exciting job possible, but professional goals and personal goals are often at odds when it comes to location," the company proclaims. A BRPD, it goes on to say, means "attributes that are more personally appealing such as family, local schools, housing prices, or outdoor hobbies can be equally measured against the attributes of a particular career."
Suitable doesn't mention any peripherals for the US$16,000 bot, other than a battery-charging dock and cameras, meaning the BRPD won't be able to bring your colleagues a coffee.
Here inThe Reg's antipodean eyrie we also wonder if Suitable will be able to find anyone willing to adopt its schemes. Do feel free to let us know if you are willing to do so. ®