This article is more than 1 year old
TalkTalk's YouView box gets Ab Fab reception
Free STB for Plus punters
UK telecoms provider TalkTalk added YouView IPTV to its product portfolio in London today with the release of its own set top box. Although made by Huawei, the telco had a hand in its interface design and offers it free to all its Plus package customers.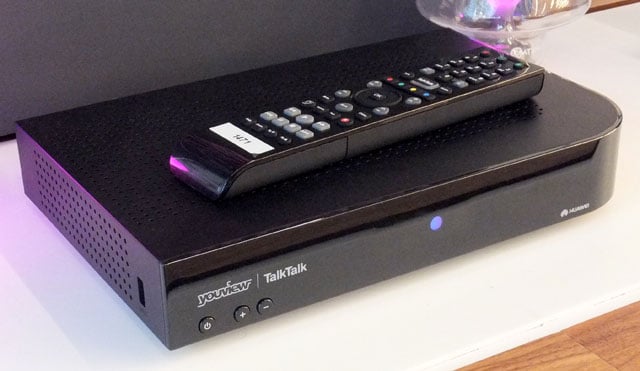 TalkTalk's STB is Huawei built but the UI is home grown
Talking up its own product's relevance, the theme of the TalkTalk event was Moments that Changed Television Forever. On hand to relive some of the comedic events was Joanna Lumley – described in the invitation as a 'National Treasure' – who was in fine form and showing no signs of woodworm or flaky varnish.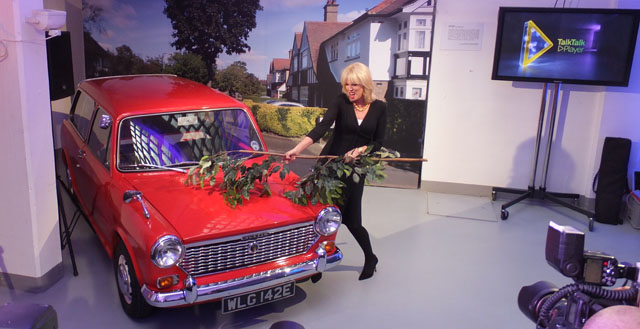 The car's the star? The original motor from Fawlty Towers – the vehicle owner even brought along the branch
Together with TalkTalk CEO Dido Harding, Lumley – better known for her TV presence as Patsy in Absolutely Fabulous rather than her lengthy career on screen and stage – summarised the role television has played in our everyday lives across the decades.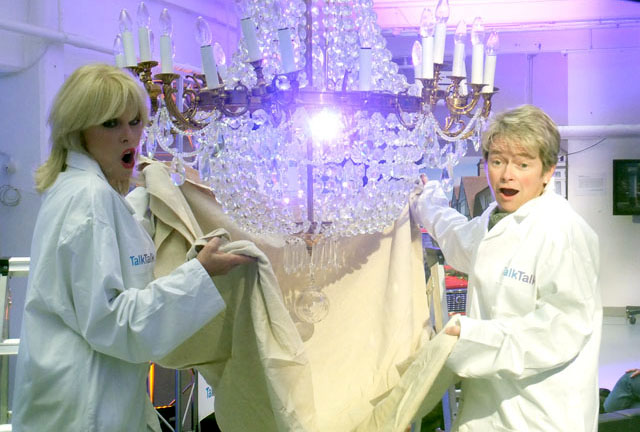 Only Fools & Horses YouGov poll favourite: Lumley and Harding team up to relive scenes of destruction at the STB launch
To emphasise the point there was even a 1970s lounge mockup plus a suitably attired family. The front page news on the 1978 issue of The Daily Telegraph I found on the set reported "Tea firms refuse to cut prices" – blenders on "collision course with government". Obviously, trouble brewing back then, even for the PG Tips chimps' TV appearances, but I digress.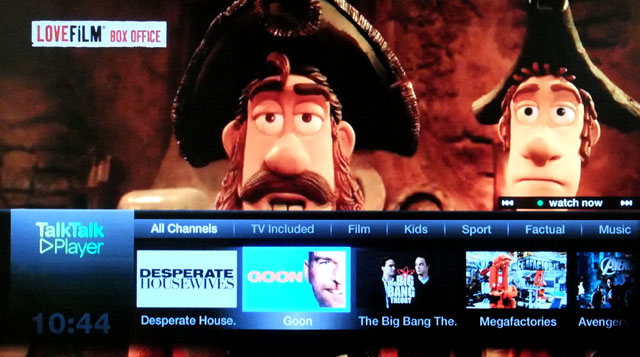 Lovefilm? It's here if you do
TalkTalk's YouView box offers customers over 100 digital TV and radio channels along with HD content and PVR style features of being able to record, pause and rewind live TV as well accessing programmes available over the last seven days. LoveFilm's Box Office is also integrated into the service allowing on demand movie rental from £2.50 to £4.00. Telly addicts can also top up with various themed 'Boost' packages for Kids, Music, Entertainment as well as content from Sky and others, ranging from £5 to £15 apiece. You can even chose an option for just one month, so you're not tied to a lengthy subscription.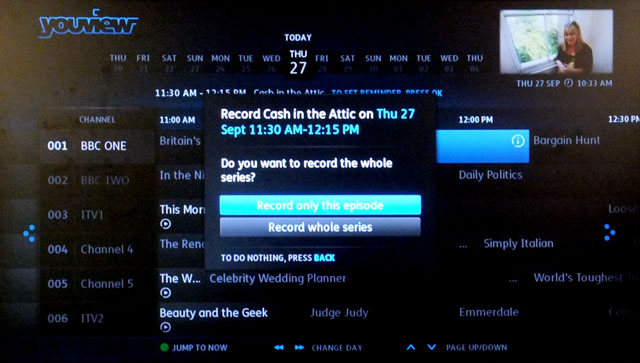 EPG recording set up
Lumley's enduring small screen success has delivered numerous memorable moments that the nation treasures, yet for TalkTalk's CEO, it was the day her racehorse won the Cheltenham Gold Cup. Curiously, that televised event didn't make it into the YouGov top ten telly moments TalkTalk commissioned, but seeing as the nag romped in at 25/1 it's not surprising that it was a moment to treasure.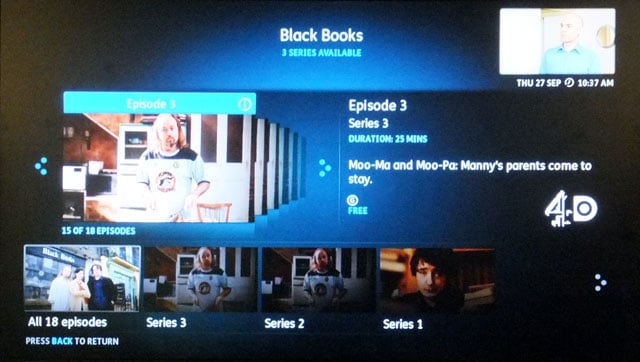 Moments to treasure: the complete Black Books series at the touch of a button
Noting that around 8.5m viewers were unaware of the benefits of YouView and being able to pause live TV, Harding recalled her own recent experiences from using TalkTalk's new service over the last three months.
"My five year old daughter doesn't have any sense now of what linear television is. She knows that she can choose what she wants to watch, when she wants to watch it. And we think that is going to absolutely transform our way the country watches the fabulous content that we create in the UK."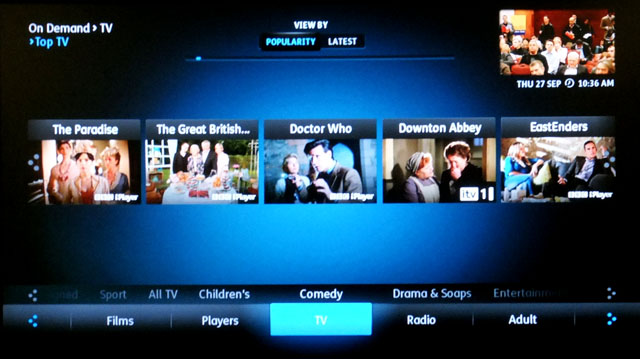 Family favourites
Now, that could well be transformative in homes around the UK if the wee ones won't be fooled into believing some arbitrary programme schedule their parents will conveniently conjure up when its bed time. TalkTalk tantrums, anyone? Given the reminders of TV viewing from a bygone era, the real innovation TalkTalk and others need to introduce is Retro mode. A set top box with a programming schedule that reflects those times.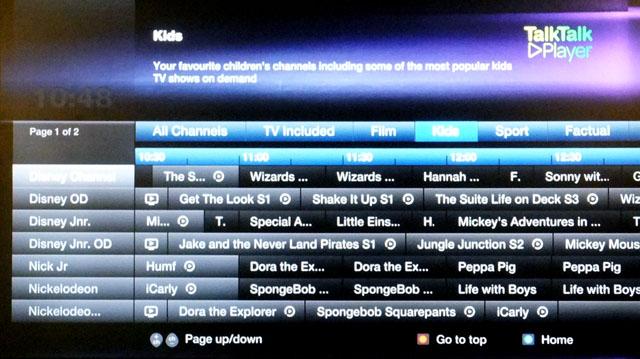 Kids have never had it so good: on demand and linear content is shown together in the EPG
Ten minutes of Tom and Jerry a day, if you're lucky, Vision On, Magpie, with The Pink Panther Show at weekends plus Doctor Who, of course. Oh yes, and BBC Two in black and white broadcasting from 2pm to 9.30pm just for good measure. Early risers will be treated to a blurry selection of beardie professors from The Open University. That should help maintain sanity in family households and undisturbed YouView fun can begin when the small people are tucked up in bed.
TalkTalk's YouView service is available now and is expected to take four to six weeks from application, with a one-off installation fee of £50 with the Plus package starting at £14.50 a month. ®