Vote now for the ultimate bacon sandwich
The moment of porcine truth has arrived...
---
Purists may want to pour themselves a stiff brandy before continuing, because we now enter the realm of the bacon and egg sarnie, kicking off with...
The Sunny Side Down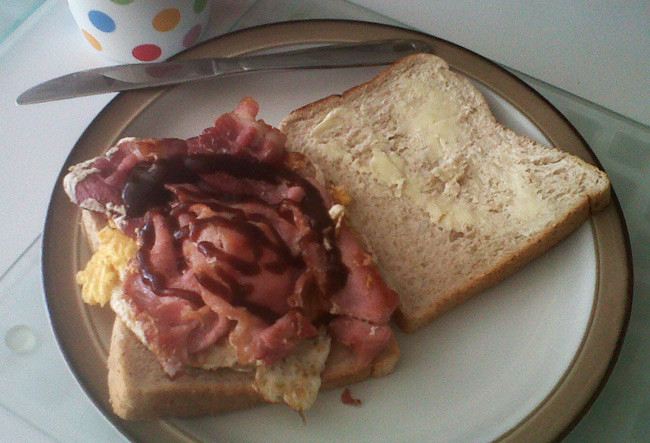 Andy Scarland likes his thick white bread buttered, and isn't afraid to slap on the brown sauce. He's not alone in demanding egg with his bacon, though, as you'll see...
The Early-morning Eggstasy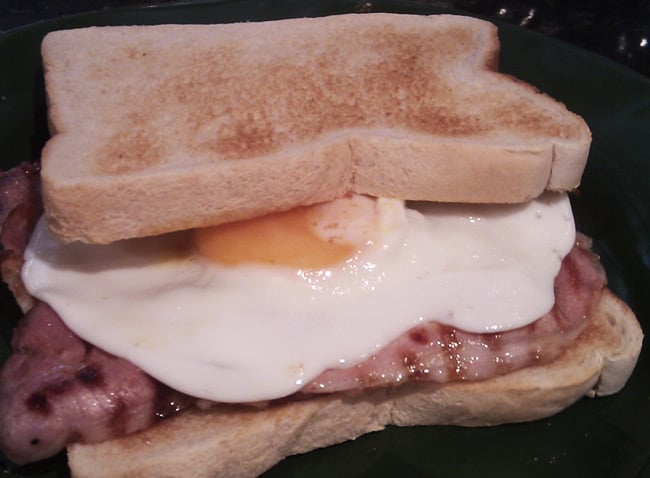 Sam Jarman prefers his bread toasted, but insisted that the addition of a fried egg represents "the perfect way to start the day!"
Do You Know The Muffin Man?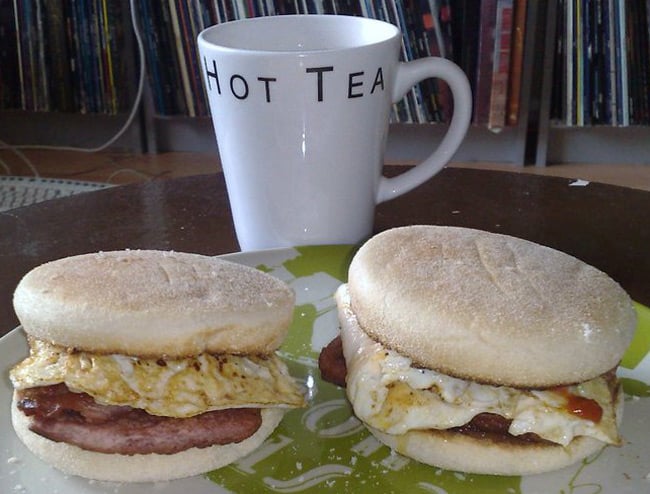 Yet more eggs. Scott Chapman explained: "Take a packet of Thick Cut Smoked back Bacon (6 rashers total). Fry until fat is just turning crispy. Add 2x large free range eggs to the pan, using the bacon fat to cook it, over easy is best.
"Serve on a pair of lightly toasted muffins, topped with a little butter and ketchup on one and brown sauce on the other. A large mug of Assam or English Breakfast tea, brewed strong with milk and sugar is the only possible drink to accompany this dish."
Yes I Know The Muffin Man...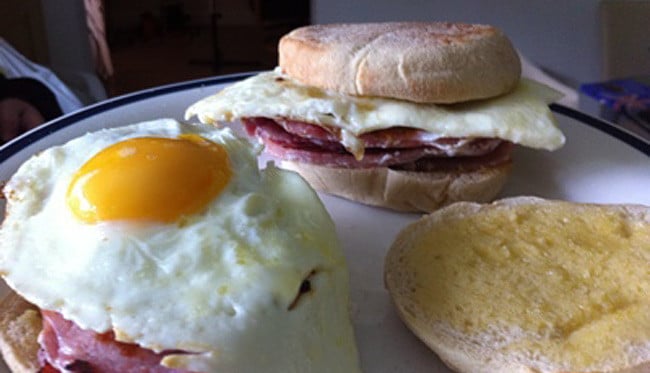 Scott found an ally in Neil Brown, whose muffin assemblage consists of "two slices of thick cut smoked bacon from friend's ex-pig, well cooked but not blackened, on a lightly-toasted buttered muffin, with runny fried egg".
The Johnny Frenchie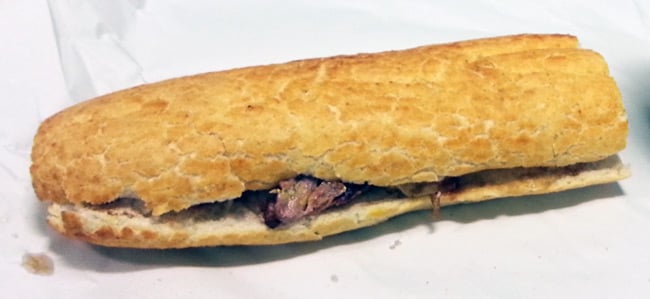 Inevitably, the French had to get a look in somewhere in our contest, and we can thank Dan Collett for opening the door to transmanche bread concepts. He wrote: "Friday morning in the IT office sees us bacon craving carnivores take to our local butty wagon."
Dan declared: "If it ain't smoked, it ain't bacon! Served up in a fresh baguette with egg, tommy sauce and English mustard, and strong fresh coffee mmmmmm *drool*"
Coffee? Ahem.
The Norn Iron Soda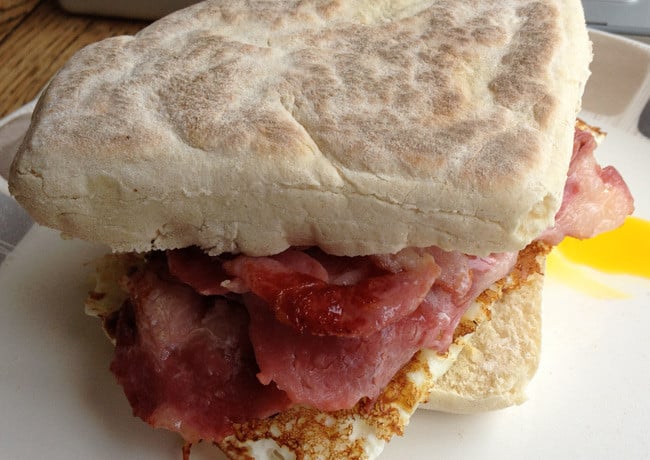 Those of you who are rightly repulsed by the baguette, or in fact even the word baguette, are directed to Phillip of County Down, who said: "This is how we do it in Norn Iron!"
He expanded: "1 soda farl halved and toasted, 2 eggs fried and half a dozen rashers of best Smoked Back Bacon. No sauce as the eggs are nice and runny (not technically a sandwich here, usually called a bacon and egg soda but you don't have them there so sandwich it is!)"
The Ungilded Sourdough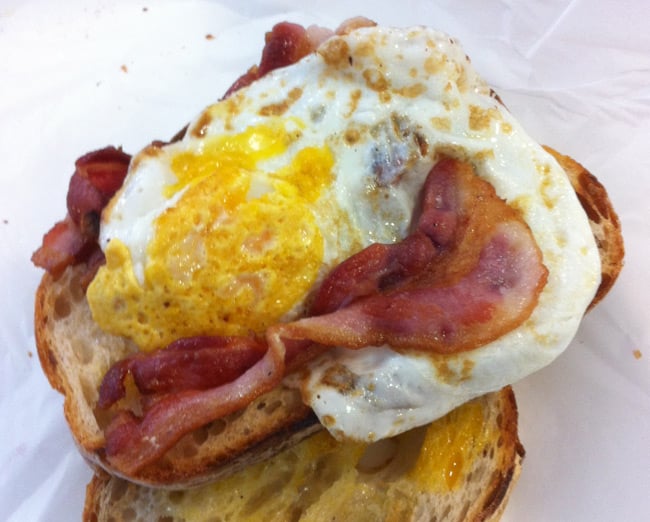 As promised, more sourdough. Pascal Harris is a bit of an egg fancier, too, but prefers toasted and buttered sourdough bread. He told us you can slap on sauce if you like, but "why gild the lily?"
The Buttered Bagel Butty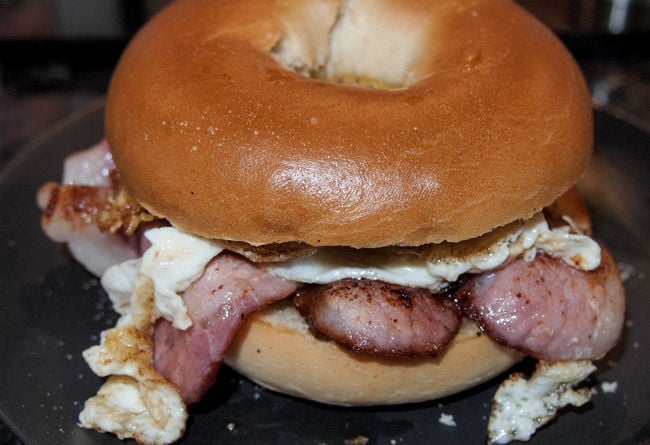 We've had proper bread, we've had the bag**tte, and we've had soda, so what about David Collett's lightly-toasted bagel concept?
Dave pitched: "Made with a lightly toasted bagel, butter (preferable Jersey butter), unsmoked dry-cure back bacon (spoilt pig in this case) and since I was hung over when I made it, this one was a double egg version. Absolutely no sauce just a generous grind of black pepper."
The Pork Loin Imposter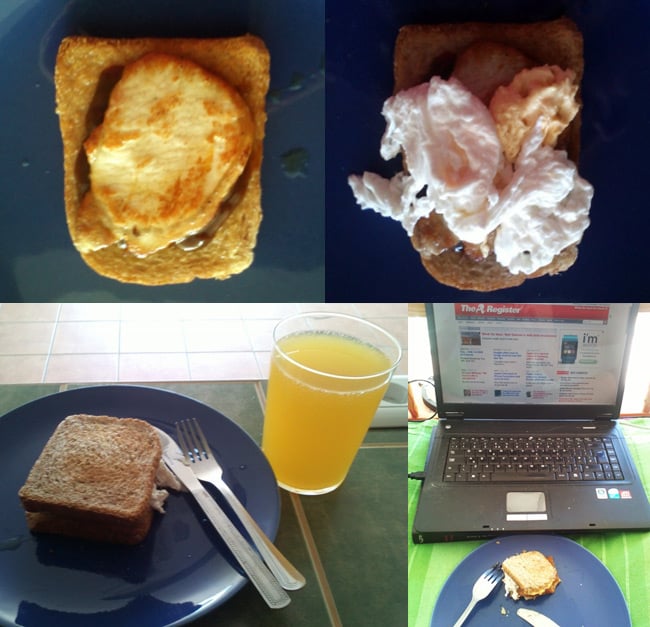 A special mention now for Ian Bonham, who presented his contender in a step-by-step PDF guide with photos and explanatory text. Sadly, the size of the file is enough to bring down the El Reg servers, so we've put together the photographic highlights.
Controversially, Ian's entry comprises pork loin chop, on toasted bread with butter and brown sauce, and topped with a poached egg.
We're not done with eggs just yet, but for some, even a bacon/egg combo doesn't cut the mustard...