When it comes to electronics, boffins are usually going one way - how to make them smaller, faster and longer lasting, but a few researchers are going against the tide - looking for electronics that can last just a moment and then disappear.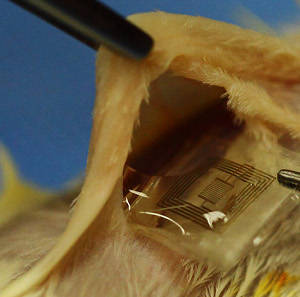 At the University of Illinois, with help from Tufts and Northwestern Universities, scientists have come up with biodegradable electronics that can do their job and then dissolve. Apart from reducing the amount of consumer electronics in landfills, the disappearing gizmos could also work as medical implants, before dissolving in bodily fluids, as environmental monitors or any other device that needs to disappear.
"From the earliest days of the electronics industry, a key design goal has been to build devices that last forever - with completely stable performance," Illinois professor of engineering and project leader John Rogers said.
"But if you think about the opposite possibility - devices that are engineered to physically disappear in a controlled and programmed manner - then other, completely different kinds of application opportunities open up."
And it's not all theory. The researchers have already built and demonstrated several gadgets, including a 64-pixel digital camera and an implant designed to monitor and prevent bacterial infection in surgical incisions, successfully tried out on rats.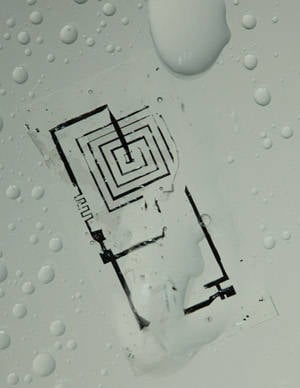 The research was supported by warboffin agency DARPA, who no doubt sees other potential applications for the tech. Why would the Mission Impossible team need a self-destructing tape-recorder when instead this transient electronic radio transmitter could self-dissolve in five seconds?
The electrics are tiny, but high performing, gadgets on ultrathin sheets of silicon. The sheets are so thin, that they break up in biofluids in a few days, but put together with soluble conductors and dielectrics on magnesium and magnesium oxide, they can make a huge range of electronic components, sensors, transmitters and more.
These boffins aren't the only ones to be looking into disappearing electrics and like others, this team wraps its devices in silk, allowing the structure of the silk to determine the rate at which the transient electronics inside breaks up, from minutes all the way up, potentially, to years.
"There are lots of opportunities, many of which we probably have not even identified yet," Rogers said. "We're very excited. These findings open up entirely new areas of application."
The research was reported in Science. ®