HP Spectre XT 13in Ivy Bridge Ultrabook review
Slim, light, fast...
---
The Spectre XT is HP's third shot at an Ultrabook in less than six months. The gleaming Gorilla Glass livery of the original 14-inch Spectre was both eye-catching and rugged, but it was also very expensive and quite a bit heavier than you'd expect from an Ultrabook. That was quickly followed by the Envy 4, which was much more affordable but just as heavy – suggesting that HP was having a bit of trouble with the 'ultra' part of the equation.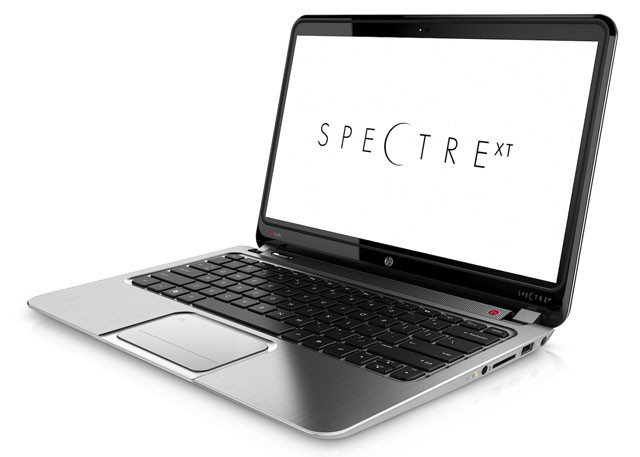 Third time lucky? HP's Spectre XT 13-2000ea
Thankfully, the second-generation Spectre XT hits the nail on the head. Its brushed-metal design is more conventional than that of its predecessor, but it's cheaper, lighter and – thanks to its Ivy Bridge Core i5 processor – quite a bit faster.
The weight problem has been tackled by the simple expedient of switching to a 13.3in display, which immediately allows the Spectre XT to drop almost half a kilo in weight – right down to a very portable 1.4kg. It's slimmer too, measuring just 17.7mm thick, with the familiar tear-drop profile that we've come to expect from an Ultrabook.

Slimmed down and all the better for it
There's little sign of cost-cutting in the design, though. The aluminium screen panel is thin, but feels nice and strong, and the brushed metal panel surrounding the keyboard thankfully resists finger marks. The keyboard and trackpad are well constructed and comfortable to use, and the 1366 x 768 display is bright and sharp, although its glossy, reflective finish may annoy some people. Even the Beats Audio speakers are a cut above average for a laptop of this size – higher frequencies still sound a bit tinny, but at least you can listen to some music without cringing at the weediness of the sound.
It's well-connected too, with both 802.11n Wi-Fi and Gigabit Ethernet, HDMI, USB 2 and USB 3, memory card slot, and dual-purpose headphone/microphone socket. You even get a decent software bundle, including both Adobe Photoshop Elements and Premiere Elements, and a full two-year subscription to Norton Internet Security – which pops up on screen constantly, just to remind you of that fact.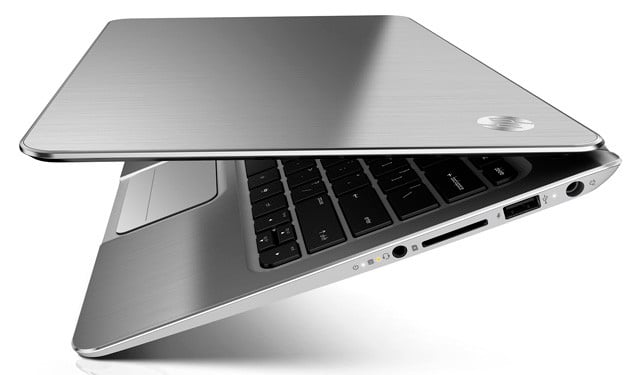 Brushed metal casing stays fairly fingerprint free
If I were to search for a nit to pick then I'd point out that the thin, spindly power connector that protrudes from the right-hand side of the laptop looks distinctly snappable – like an accident waiting to happen. But, in terms of all-round design quality and ultra-portability, HP has pretty much got it right this time around.