Enterprises are snapping up flash storage to solve IO bottlenecks in their infrastructure. But they can easily screw up tidy and controlled overall application workload management software by placing flash performance silos outside the controlled infrastructure they have relied upon. Sanbolic is hoping to attract this messy crowd by updating its app workload management software to take account of flash, in a partnership with Fusion-io.
Enterprise workloads running on a variety of physical and virtual servers, hypervisors and storage arrays are often looked after by a data management software layer, like Sanbolic's Melio, that provides common facilities across these disparate pieces of the overall enterprise IT platform. The introduction of SSD and flash storage in the form of flash arrays, server-side flash and flash inside servers upsets this comparatively tidy applecart.
Sanbolic has introduced a new module to its Melio software, a Latency Targeted Allocator (LTA), which is, obviously, aware of the latency advantages of flash at various locations in the IT stack, such as external arrays, server-side and inside servers. It means that customers can continue to run their Melio data management "soft SAN" with its data and volume management capabilities, including:
Software RAID stack
Rapid resource provisioning
Snapshots
Disaster recovery (DR)
Quality of service (QoS)
Storage live migration.
Melio is a workload-, hypervisor- and hardware-agnostic offering. The resulting solution enables customers to consolidate, protect and manage physical and virtual workloads, enabling a more agile, efficient and scalable shared cluster of business critical applications across private and public clouds. It can add RAID and high-availability (HA) where point flash products lack them, and prevent the single point of failure that can be characteristic of server-side flash. The firm says its product can help enterprises enjoy a flash performance kick without having to give up desired data protection and availability standards.
The LTA-enhanced Melio product provides:
multi-workload, multi-hypervisor and multi-site support for flexibility;
increased application availability through active-active access to critical data, independent of the underlying storage hardware;
ability to dynamically provision storage, data-protection levels and QoS to ensure consistent application performance and align with user-defined policies; and
centralised management of resources to improve utilisation and reduce storage-related costs and complexity.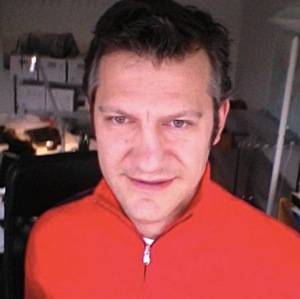 Momchil Michailov
Tyler Smith, alliances VP at Fusion-io, said: "Sanbolic's Melio LTA module offers powerful HA and management features, so we are pleased to collaborate to ensure customers can select … Fusion-io to power Melio." Anything that gets Fusion-io flash products into the enterprise IT market is grist to Tyler's mill.
Momchil Michailov, co-founder and CEO of Sanbolic, said: "The addition of the LTA module into Sanbolic's Melio data management platform will revolutionise how system, application and database administrators architect their data centres. It will allow them to ensure high-availability and eliminate the inherent single points of failure of server-side flash storage."
Sanbolic's Melio with LTA is now generally available and has a suggested retail price of $9,600, which includes one year of support. ®