Nokia is planning to sell off its global headquarters in Espoo, Finland, to plug its $1.8bn financial losses.
The mobile biz's chief financial officer Timo Ihamuotila told the Finnish daily Helsingin Sanomat that his fellow execs are investigating flogging the glass-and-metal Nokia House HQ, which was built in the 1990s. The company, which posted a €1.41bn (£1.1bn) loss in the last quarter, is finding ways to squeeze cash from its non-core assets.
"Investigations have involved the sale of the head office," Ihamuotila told reporters.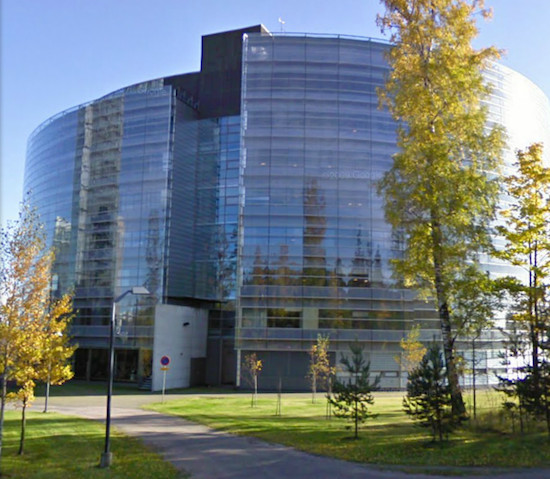 Nokia House. Credit: Google Street View
However Nokia won't be moving out of Espoo, stressed the company's top brass - bosses intend to sell the building and rent it from the new owners.
Nokia is not the only tech manufacturer to put its head office on the line as the market toughens: Sharp has also been pushed to put up its headquarters and several factories as security against mounting debts.
The Finnish newspaper Ilta-Sanomat said, without citing sources, that Nokia's building is worth between €200m and €300m. A Nokia spokesperson added: "We said during our Q2 results in July that we're re-evaluating all non-core operations, including real estate. That said, we don't have any plans to move our headquarters." ®