Samsung Galaxy Note 2 review
The most complete digital communications device known to man?
I've no idea what the Korean is for "let's stuff everything we can into a phone and ram it up Apple's jacksie" but it's a fair bet the phrase was used at the inception of the Galaxy Note 2. This Android handset is the feature-packed successor to the surprisingly successful Galaxy Note that I was quite taken with late last year.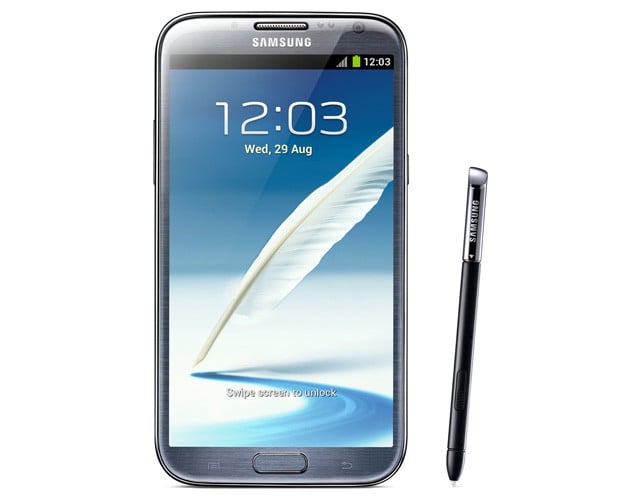 Second draft: Samsung's Galaxy Note 2 Android smartphone
Just as the first Note followed the design language of the Galaxy S2, so the Note 2 follows the S3. I'm no fan of the S3's looks but, writ large, the aesthetics come together far more successfully. The S3 looks like a too big phone but the new Note looks like a beautifully proportioned small tablet.
Size and weight are close to the original, so the new device will still fit in the back pocket of my jeans without issue. The smooth and rounded chassis goes some way towards mitigating the size and bulk, and I like the low profile volume and power controls.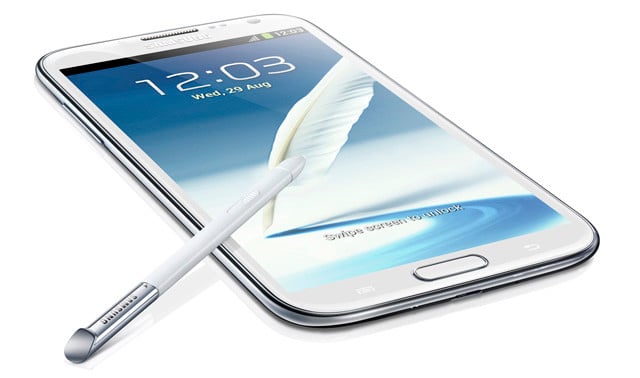 Marginally bigger screen and higher capacity battery too
There have been a few notable physical changes not least a bigger 720p screen which is now 5.55in rather than 5.3in corner-to-corner and a larger battery that's 3100mAh, up from 2500mAh. The cameras have been improved too, although the basic specs – 8Mp back and 1.9Mp front – are much as before.
The larger screen means the front of the Note 2 is almost entirely taken up by the Super AMOLED panel – perhaps this why it looks a more resolved design than the S3? Made of Gorilla Glass 2 and avoiding any Pentile matrix silliness, the Note 2's 267dpi display is quite simply a thing of beauty. Bright, vivid, sharp as a tack and colourful – I can make no criticisms.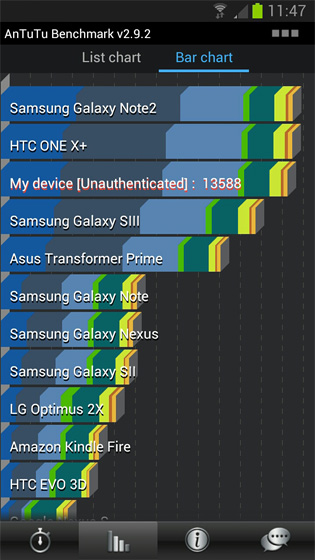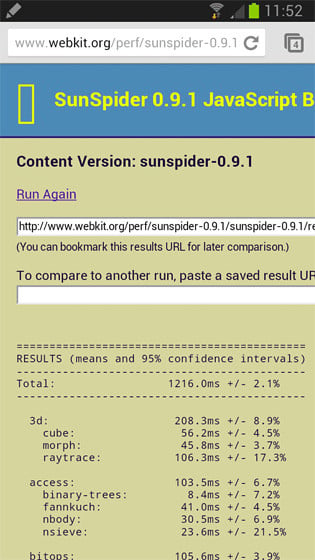 AnTuTu and SunSpider results
With a 1.6GHz Exynos 4412 quad-core processor, 2GB of RAM, support for 4G LTE and Android 4.1 Jelly Bean, the Note 2 is as up to date and powerful as you could possibly want. In short, it goes like blazes and has a superbly sweet and fluid UI. The AnTuTu and Sunspider numbers speak for themselves.