Visitors to Apple's online shop were today reminded that Steve Jobs remains dead.
Fanboys accessing the normally functional retail site, keen to buy such post-Jobsian products as the iPhone 5, were forcibly delayed for 1.45 minutes by a black and white slideshow presentation "Remembering Steve" featuring voice-over quotations from Steve when he was alive.
"I skate towards where the puck is going to be, not where it has been," the first voiceover says.
Clearly the puck is no longer in the CEO's office at Apple.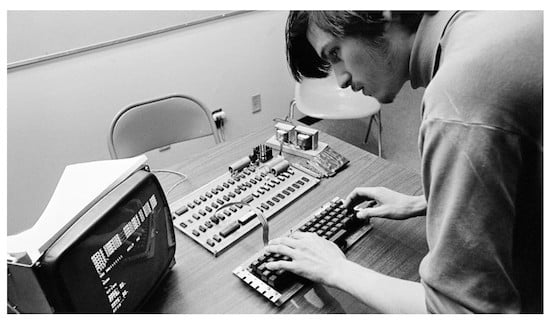 Steve, programming, credit: Apple
A letter from Apple's current CEO Tim Cook, displayed after the video, informs viewers that though Steve in his physical form has departed this world, his spirit marches on as the foundation of the personal and mobile computer company that has become a huge globe-spanning technology kraken with its tentacles deep in every sector of the IT market.
Apple is second only to the oil company Exxon in the huge amounts of cash that it sucks in every year. Apple made $40 billion profits in the year ending June 2012, on a revenue of $149 billion. That put it just behind the oil giant's net profits of $45 billion, and gave Apple a nice healthy profit margin of 27 per cent.
Apple has sold 84 million iPads, close to 200 million iPhones and 350 million iPods. It temporarily had more cash reserves than the US government, $76 billion, in June 2011.
Cook said "one of the greatest gifts Steve gave to the world is Apple. No company has ever inspired such creativity or set such high standards for itself."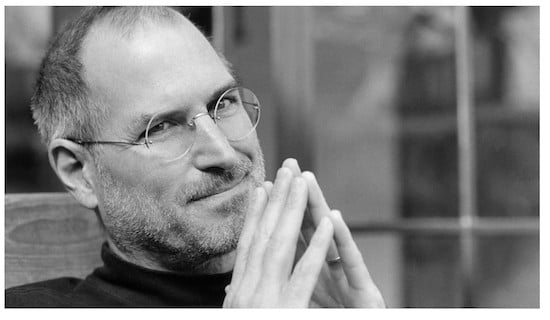 Where the puck was going to be, presently
Goodbye Steve.
Everytime someone fondles a slab, photographs a cupcake and then makes that photograph a funny colour or swears gently as they try to take their SIM card out of their iPhone and then realises they can't because you need a special SIM card carriage release tool thingmy and they've lost it, we think of you. ®