Sony Vaio T13 Ultrabook review
Sony making ultrabooks more affordable? Remarkable!
It's only natural that manufacturers want to show off their biggest (or in this case, smallest) and best but Sony has spotted the flaw in this plan. By thrusting their fabulously lean but powerful sexy bits in your face all the time, Ultrabooks have gained a reputation for being the Page 3 girls of computing: naughty, vigorous and lustworthy… but frankly out of your league, you leery old bastard.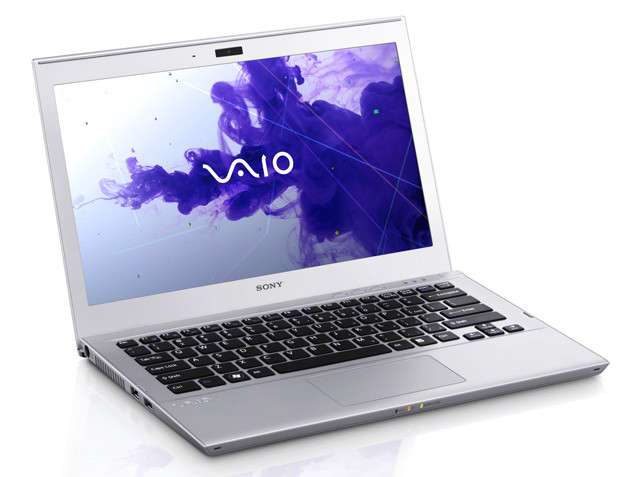 Sony's Vaio T13 Ultrabook: Light and compact, with flickery LEDs at the front to let you know it's switched on
'Look but don't touch' is not what I want from a computer, especially if I'm carrying her under my arm half the time and running my fingers over her the other half. I'm really enjoying this analogy and I hope you are too but it's time to move on.
Sony's T-series Ultrabooks have just received an Ivy Bridge spec refresh, and here we're looking at the entry-level, all-flash-storage model of the T13, based on an Intel Core i5-3317U running at 1.7GHz.
Built in a magnesium and aluminium case, the Vaio T13 feels light but sturdy. I wouldn't dare try a drop test but at least I don't have the feeling that I could tear it apart with my bare hands, as I get with plastic-cased lightweight notebooks.
It may be a matter of personal taste but the angular design of the case is pretty ugly. The sharp edges and tight corners tend to catch on the zipper pocket opening, as I pull the T13 out of my laptop bag, in a way that curved and rounded corners wouldn't.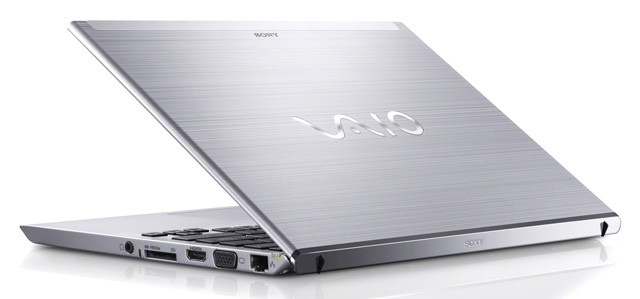 Sony pretends that the fashion for brushed aluminium didn't end five years ago
The unit opens up nicely without tipping backwards and sits flat and firmly on a tabletop without sliding around. The 13.3in screen is small but, at WXGA resolution, perfectly usable and clear. Viewing angles are wider than I have experienced on other ultrabooks, such that I don't have to waste time fiddling with the display angle and swivelling the computer around to obtain good vision. While the benchmarks were running, I put the T13 to one side on my desk but I could still see clearly what was happening on-screen from my relatively obtuse viewing angle.