iOS 6 Alarms bug hits Australia
USA, UK, seemingly spared daylight savings SNAFU
---
An iOS 6 bug that added an extra instance of 3:00AM and 3:00PM to Australians' iDevices seems not to be something users in other nations need to worry about.
The bug in question, first spotted by an an alert Gizmodo Australia reader, saw iDevices running iOS6 decide that 3:00AM happened twice on October 7th.
That day is notable for being the one on which several Australian States switch to Daylight Saving time, springing forward an hour to lengthen evenings so locals can go to the beach after work.
The changeover means clocks jump forward from 1:59:59AM to 3:00:00AM. The hour between 2:00AM and 3:00AM disappears into a puff of seasonal inconvenience.
Apple's response to that jump was, however, a little odd as instead of removing 2:00AM from the Alarms function of the Clock app, it added a second 3:00AM. The same happened in the afternoon. The results are depicted below.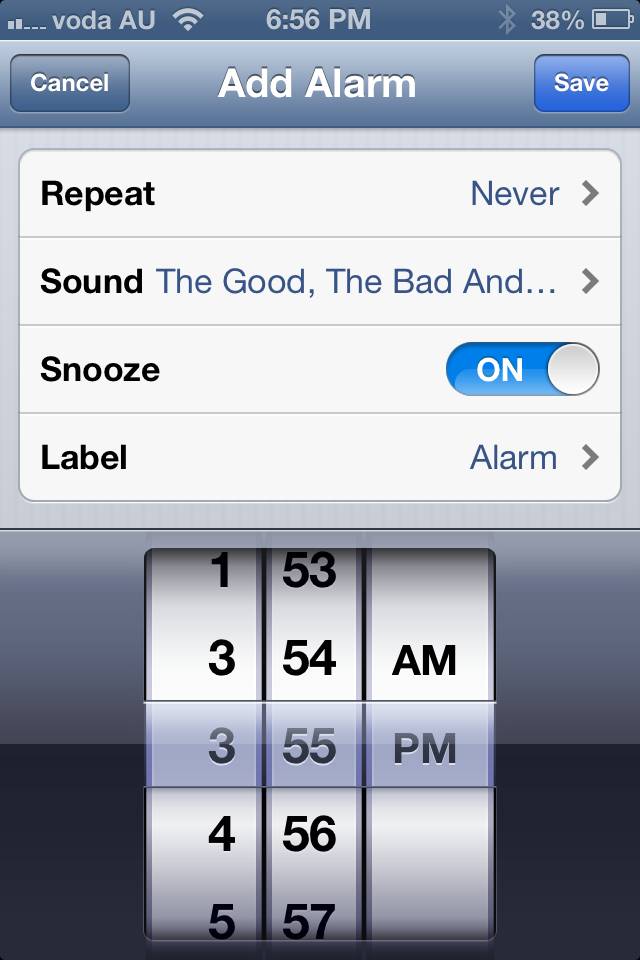 To test whether the bug is universal, The Reg spread its wings and asked our San Francisco office to set their iOS 6 devices to the dates on which Daylight Savings starts and ends in that fair city. Extra 3:00AMs were not forthcoming. We also set an iOS 6 device to London time and tried, without success, to replicate the problem.
The bug is not particularly serious, although some users have complained that it makes it hard to use their iDevices as an alarm clock. For one day.
Just why Apple has decided Australians deserve an extra 3:00AM is hard to guess. Perhaps that's the time the ghost of Steve Jobs walks the earth and drops in to Cupertino for a secret chat with the board? ®