Lenovo has announced an 11in version of its still-to-ship Yoga tablet-laptop hybrid.
Part of the IdeaPad line-up, Yoga is so named because the hinge on its clamshell casing allows the screen not merely to be lifted up from the keyboard and folded flat against the desk but can be pushed further round to form a tablet.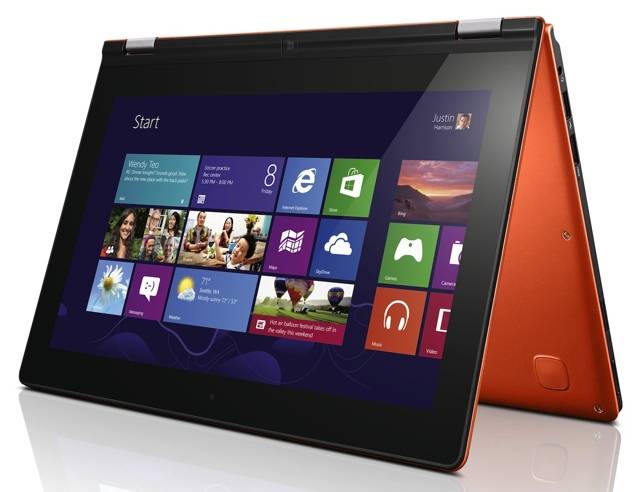 Lenovo showed off a 13in, 1600 x 900 version of the bendy device in January at the Consumer Electronics Show (CES), but the addition of a model with a 11.6in, 1366 x 768 panel will appeal to those who expect to spend more time using the gadget as a tablet than as a notebook - though it still weighs 1.3kg.
The price is no less hefty: $799 (£499) before sales tax in the US. UK pricing remains TBA. The 13-incher will cost $1099 (£687) before tax.
While the 13in Yoga comes with an Intel Core i7 CPU, the 11-incher has an Nvidia Tegra 3.
Also packed into the chassis are 2GB of Ram, 64GB of SSD storage, USB 2.0 ports, Bluetooth 4.0, 2.4GHz 802.11n Wi-Fi and stereo speakers.
Both models will run Windows 8, of course. ®