Amazon prices up Kindle Paperwhite for Blighty
Always-on backlight, higher res display
---
Amazon has priced up the Kindle Paperweight - sorry, Paperwhite; Freudian slip there - for the UK.
The Paperwhite is Amazon's first e-reader with a backlit E Ink display, the notion being that the illumination doesn't merely make it possible to read books on the gadget in the gloom, but also that it makes for a higher contrast view in better lit situations.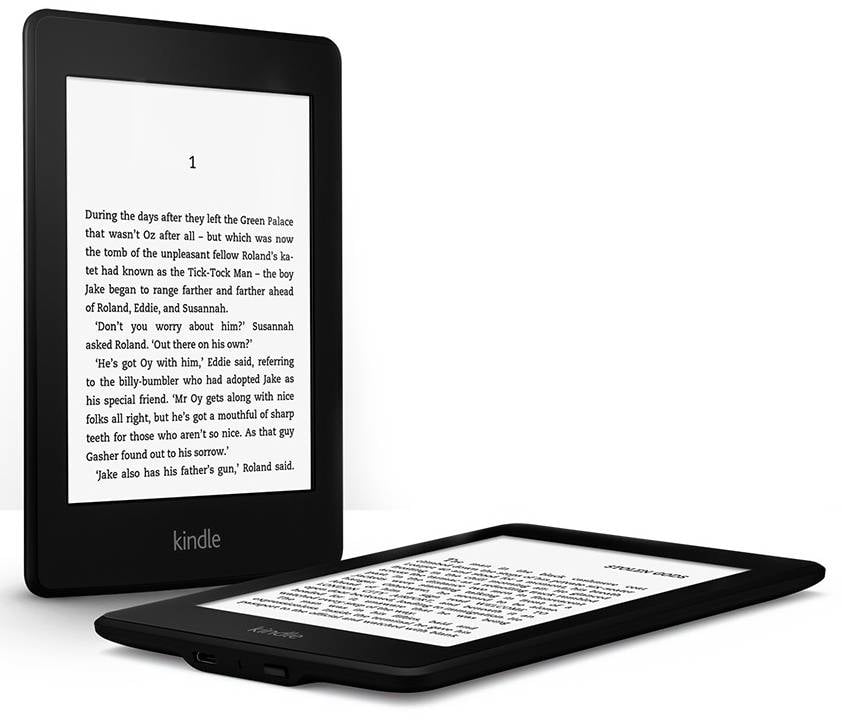 The display is 6in in size and sports a higher resolution - Amazon didn't say what - to yield a pixel density of 212ppi, up from 167ppi on the old 800 x 600 Kindle. Better screen, but less storage, mind: the Paperwhite has 2GB of on-board storage, 1.3GB of which is available for book storage, down from 4GB. There's no storage expansion port.
Like Barnes & Noble's existing Nook SimpleTouch with Glowlight - launched earlier this year, but making its UK debut shortly - the Paperwhite sports a touchscreen. It replaces the old Kindle Touch. Amazon claims the Paperwhite has an eight-week battery light with the backlight on.
Unlike the B&N e-reader, the 169 x 117 x 9mm Paperwhite has 3G connectivity if you're willing to pay £60 extra for it. The Wi-Fi only version will set you back £109. Amazon's taking orders now, but won't ship product until 25 October. ®