Men only
Renard:
"A psychopath who can't feel pain - a double hit. I think I like Renard the best. He was kicked out of the KGB for being too mental, and then he became a terrorist. There's no better CV for a hardcore psychopath, is there? There's an idea that Renard feels 'depressed' about not being able to feel physically, but I don't think his behaviour can be explained by this injury - it happens after he gets sacked from the KGB. I remember watching this at the cinema being totally impressed at this portrayal of someone who doesn't really seem to feel anything. How do you empathise with a psychopath like this?"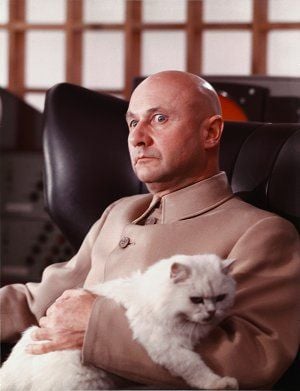 Kind to animals - not always a good sign
Scaramanga:
"A gun for hire. His early life is interesting - a trick shot with the circus, killing a policeman who shoots a rampaging elephant. Perhaps this suggests a human side to him, but I wonder whether this was a child who didn't get much pleasure and friendship from humans, preferring animals instead. He's another ex-KGB type - this time one who got bored. He's motivated by money, uncaring about the humans he's hired to kill, and doesn't seem to care much for human company."
We searched in vain for any really good female Bond villain examples.
"Rosa Klebb is a bit of caricature, and Miranda Frost's just a boring honey-trap double agent. Elektra King is the closest thing to a proper female villain, but I think she's outdone by Renard, who did kidnap her in the first place. Bond thinks she has Stockholm Syndrome, and maybe this is sensible, but I think it's clear that she is a pretty cold-blooded individual. I guess a proper villain should be seen as pretty psychopathic - you don't want your audience to start feeling sorry for them."
Finally, what about Bond? What kind of troubled mind becomes the perfect secret agent?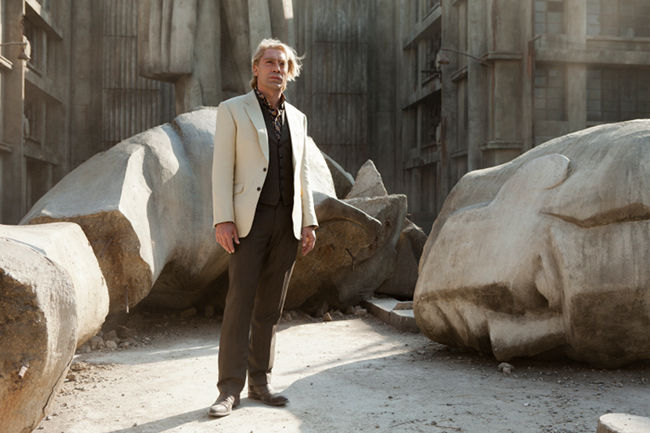 What madness can we expect from this fellow?
"I think that you can take two perspectives on this. You could argue first that he's a narcissist with psychopathic type personality traits - but a very British kind - he doesn't need to commit crimes to get his fill of danger, excitement and status - the British government is paying him for that. This Bond is quite low in emotional empathy, he's loyal to those he believes in, but not so far as to let it cloud his judgement. He's very low-anxious, with a very high opinion of himself. In this view, Bond really fulfills the personality characteristics desirable in fighter pilots: importantly, he does what he's told by his superiors.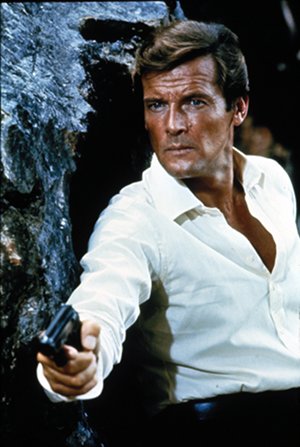 The most emotionless killer of them all?
"The second view you can take is that 'Bond' is as much a code-name as 007. If you take this view, then you can see that not every Bond copes well with the demands of the job. In this scenario, George Lazenby's Bond only lasts one outing - the death of his wife was clearly too much for him. After that, Bonds become a little tougher in character. Dalton's, particularly, tried to get closer to Fleming's idea of a darker, more conflicted man.
"Compare this to someone like Brosnan or Connery, who seem to relish their jobs with much less personal darkness. It's then not so much of a surprise that these Bonds lasted longest. Daniel Craig's Bond appears to be coldest yet. This is my favourite view - I like the idea that each Bond is individual. It also allows you to deal with inconsistencies in behaviour."
On that basis, the most well-balanced Bond is Sir Roger Moore. Unruffled to the last, he met triumph and adversity each with the same wry lift of an eyebrow.
As a method of coping with the stress of a modern, high-pressure work environment the Roger Moore method just can't be beat. ®
Similar topics