Water, water everywhere on the Moon: But not a drop to drink
Solar wind doesn't bring on the rain
---
Astroboffins have discovered more and more water on the once-thought barren surface of the Moon in the last five years, but the question of where that water comes from is still a mystery.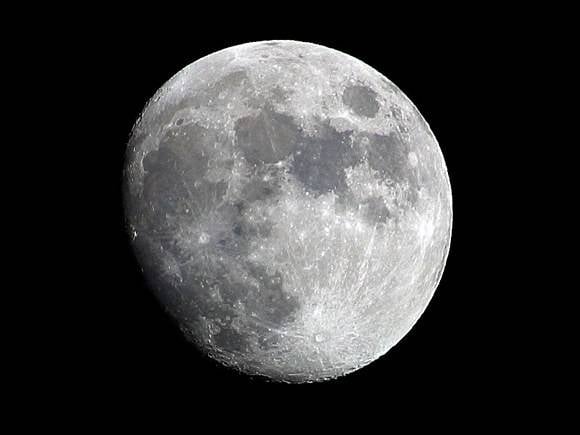 The ice at the poles of the Moon is one sort of water long known to be present on the Earth's major satellite, but water has also shown up throughout the dust on its surface, a fine layer of powder and rocks known as the lunar regolith.
NASA's Lunar Crater Observation and Sensing satellite (LCROSS) slammed into a lunar crater in 2009, ejecting a plume of material that proved to be rich in water ice. Most boffins have reckoned that the water must end up on the Moon when water-laden comets and other sopping space debris crash into it, but a new study suggests that the H2O could be coming from the Sun.
The theory is that solar winds, full of hydrogen ions or protons, hit the Moon and combine with the oxygen on the surface to form water and also leave behind hydroxyls.
The researchers used infrared spectroscopy and mass spectrometry on Apollo samples and spotted significant amounts of hydroxyls.
Unfortunately, the water is no use for any manned Moon base, University of Michigan's Youxue Zhang said.
"We found that the 'water' component, the hydroxyl, in the lunar regolith is mostly from solar wind implantation of protons, which locally combined with oxygen to form hydroxyls that moved into the interior of glasses by impact melting," he said.
"Lunar regolith is everywhere on the lunar surface, and glasses make up about half of lunar regolith. So our work shows that the 'water' component, the hydroxyl, is widespread in lunar materials, although not in the form of ice or liquid water that can easily be used in a future manned lunar base."
But the findings do mean that there's probably water on celestial bodies across the solar system.
"This also means that water likely exists on Mercury and on asteroids such as Vesta or Eros further within our solar system," Tennessee University's Yang Liu said. "These planetary bodies have very different environments, but all have the potential to produce water."
The study was published in Nature Geoscience. ®