Sky support dubs Germany 'Hitler's country'
Told you not to mention the war
---
It seems that it's not just the Greeks who are comparing German Chancellor Angela Merkel to Nazi-leader Hitler: Sky support seems to share the view that Germany is still in thrall to the long-dead dictator.
An El Reg reader preparing to move to the country of lederhosen and oompah bands was explaining his decision to Sky's support in order to cancel his broadband and TV subscriptions, and was shocked by the response of the support operative.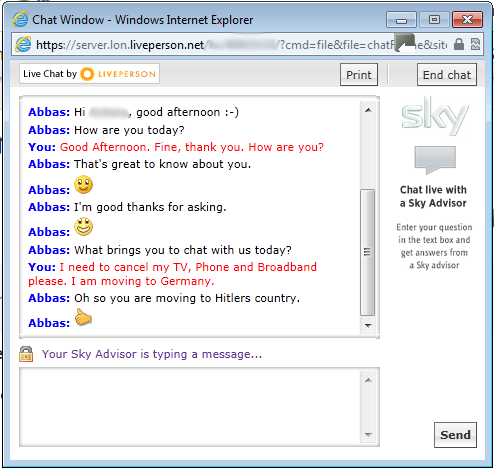 For reference, and the benefit if any similarly-confused support staff, Adolf Hitler - born in Austria - died in 1945 and was, by all accounts, a bit of a wrong 'un.
Sky has apologised directly to the customer, and offered £50 in Marks & Spencer tokens as a "bridge building" effort, but our reader is more interested in the fact that Sky is "conducting an internal investigation and will take any necessary disciplinary action", to ensure that no-one else is similarly treated. ®