Valve's Half-Life
Our very own Tesla Girl recalls a year in physicist Gordon Freeman's company
Antique Code Show I'm not a fan of modern first-person shooters, which is a shame because there used to be a massive soft spot in my heart for Half-Life and its head crabs.
When then small, independent developer Value announced it was basing its first game around the exploits of a theoretical physicist, most gamers were understandably underwhelmed. Not me - my old man is a theoretical physicist, so this was doubly cool.
And, ten million or more copies and a lot of dead aliens later, Half-Life is one of the biggest game franchises ever.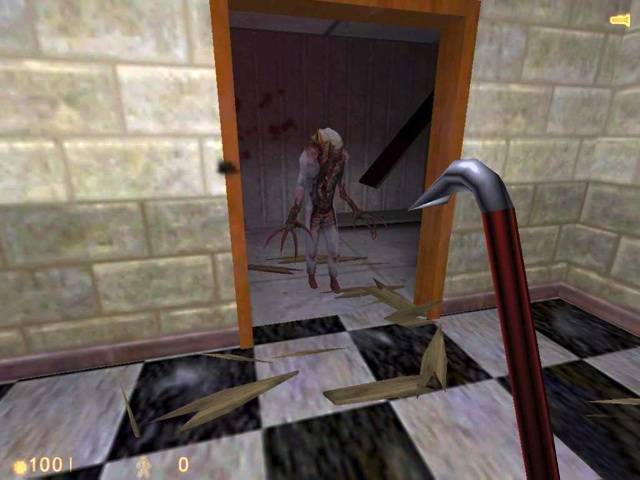 There's no bar like a crow bar
Said (fictional) theoretical physicist is Gordon Freeman, a glasses-wearing beardy who gets himself involved in some nasty alien monster shenanigans as someone in the secret underground research facility Black Mesa has tripped over a wire, ripping an opening into another dimension. Yes, it's all a bit Doom but with a lot more anti-aliasing, fully 3D graphics and some low-key colour schemes.
The engine was borrowed from id Software's Quake, though it was heavily reworked. The surroundings and weapons were nothing new, but somehow this game felt groundbreaking because of the narrative and how it immerses you within the storyline. With sets of levels replaced by a chapters in a linear and continuous story broken only by scripted sequences, and short-loading times, I was totally absorbed by this game.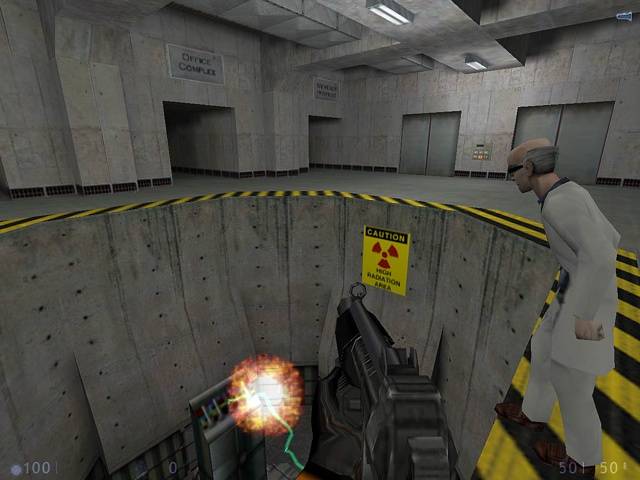 There's a whole Mesa gear in their
The pacing of Half-Life that starts with a train journey and some office chit chat shows a commitment to a very slow complex story arc. Fitting for someone who at the time was at university studying Fellini.
Half-Life was a lot more challenging because the ammo and weapons aren't scattered but found on dead bodies and in weapons lockers. Power for my Hazardous Environment Suit (HEV) suit is either found in crates or nodes on the wall.
The AI was impressive for it's time, especially towards the end of the game, but playing Half-Life multiplayer is where my fondest memories lie.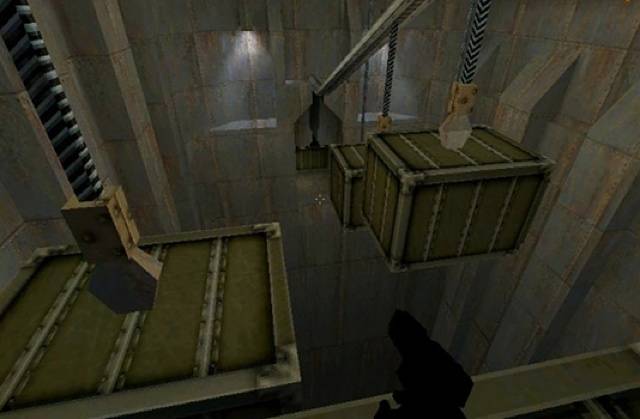 The crate escape?
Valve is now lauded for its puzzle game Portal but the puzzles were important in Half-Life too. Once I understood the whole crowbar smashing, skillful stacking rationale behind the puzzles things got easier. The puzzles complimented the plot and the realistic feel of the interacting with the environment.
Unlike spooky slightly Nine Inch Nails score of Half-Life 2 there is little music in the environmental soundtrack of the original Half-Life and I spend most of my time listening for footsteps. It's immersive, yes, but I always found it a bit boring until an alien shrieked at me down some dark corridor.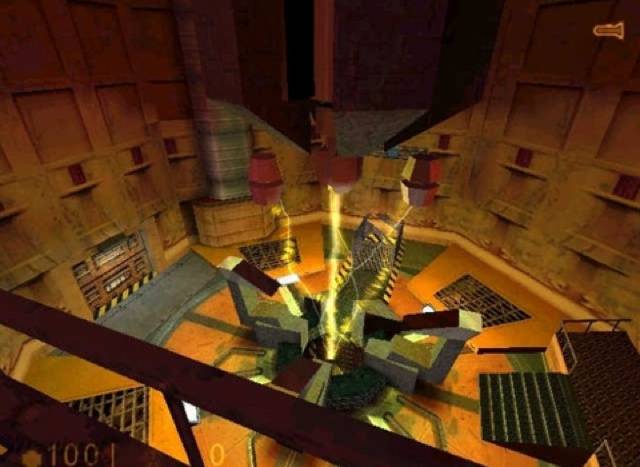 No sparking
No matter how great Half-Life was the actual game itself only constituted about five per cent of my game time because most of it was spent playing mods such as the legendary Counterstrike, which was all about killing friends for hours at LAN parties. Counterstrike was the first FPS I bothered to learn how to use a keyboard for.
Still, it's the pioneering interactive storytelling that made Half-Life a classic. There are very few games that can transport you to another world in quite the same way and, for me, it wasn't until Battlefield 1942 that this realism was stepped up a notch with the introduction of vehicles. ®
Developer Valve
Publisher Sierra Online
Release Date 1998
Platforms Initial release Windows, later PS2.
More info Half-Life is still available on Steam.
More Retro Games

Populous
Legend of Zelda
Ocarina of Time
Ghostbusters
Goldeneye
Spy Hunter