Advanced orders for Microsoft's Surface tablet are now being taken in the UK. Prices starting at £399.
That'll get you a 32GB version of the ARM-based slate without the touch-to-type keyboard-equipped Touch Cover, which comes bundled for an additional £80. Buy the cover on its own and you'll pay £100.
Alternatively, those after more traditional, mechanical keys can splash £109 on the Surface Type Cover.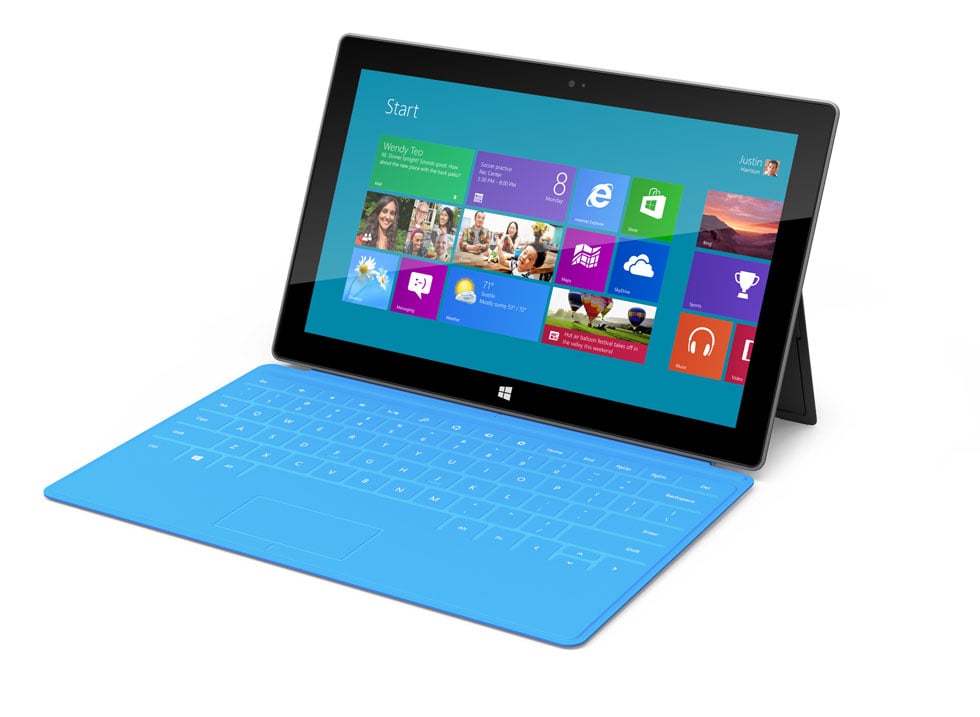 The 64GB package meanwhile comes with the Touch Cover bundled whether you like it or not and is priced at £559.
The Microsoft Surface tablet - which packs a 10.6in display with a 1366 x 768 resolution, an Nvidia Tegra 3 processor and 2GB of Ram - launches on 26 October. Microsoft says it will deliver all pre-ordered tablets by the end of the month.
If you think the new Microsoft slate is a little pricey, bear in mind Apple's iPad costs £659 with 64GB or £399 for the 16GB version, and the latest Asus Transformer Pad Infinity comes in around the £600 mark.
The Microsoft Surface does at least double up as a skateboard too, as head of Windows Steven Sinofsky recently demonstrated on his Twitter feed. Nice to see Microsoft ramp it up in one sense, eh? ®