This article is more than 1 year old
Google data center spies on ITSELF: 'Like a boring version of Doom'
Reveals Stormtroopers, propellerheads, ravenous blondes
Google has drawn back the curtain on one of its US data center complexes, with a Street-View-style tour of its tentacle in Lenoir, North Carolina.
One Reg reader described the whole experience as "like a boring version of Doom", and an initial shufti appeared to confirm this analysis: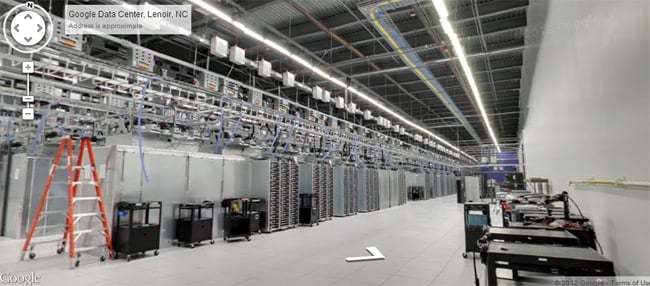 However, we are treated to an eyeful of the standard Google entertainment/chillout zone, just to make sure those of us not fortunate enough to work for the Great Satan of Mountain View know exactly what we're missing:
In case you're wondering, there were actually a few people knocking about when the spymobile, or more likely an Orwellian snoop Segway, came calling. Try this Imperial Stormtrooper, presumably part of the security team protecting slurped Wi-Fi data from enraged foreign governments...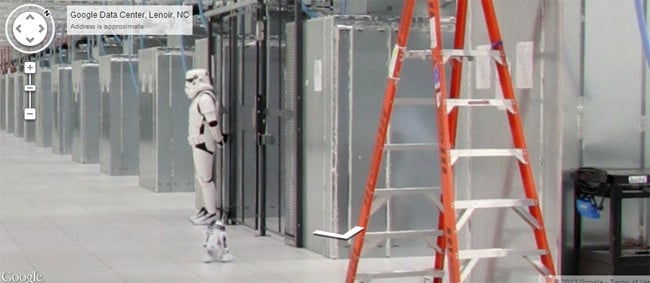 What really caught our eye, though, were a couple of members of Google's own staff, including this propellerhead...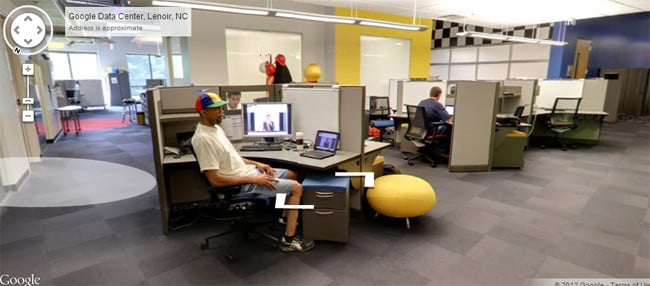 ...and this ravenous blonde, rushing to what we assume is an al fresco Teletubbies fantasy garden for spot of lunch: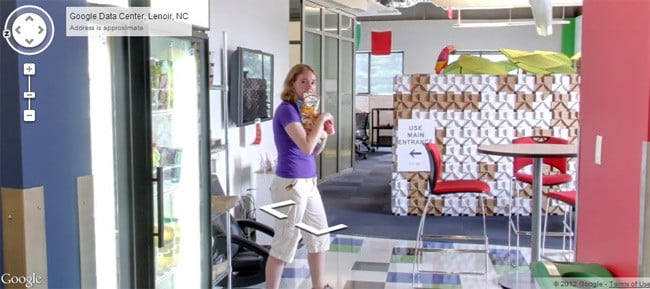 Evidently, Google's famed face-erasing algorithm was taking time off to play table-tennis when these images hit the servers. It's nice to know that not even your name on the Google payroll can protect you from the company's all-seeing eye. ®