Review There's much to admire in Canonical's Quantal Quetzal, which continues to refine and improve the Unity desktop, but you'd be forgiven if you missed the positives thanks to the late injection of a little Bezos since Ubuntu 12.04.
As if the move to Unity hadn't been contentious (and bumpy) enough, Canonical has dipped into controversy by adding the Amazon Search Lens to the Unity Dash. The Lens, enabled by default in Ubuntu 12.10, adds Amazon shopping results to your Unity searches.
Behind the scenes, the Lens forwards your search queries on to Canonical's servers, which then poll Amazon to find products relevant to your search terms.
If you end up buying something after clicking on one of the Amazon results, Canonical gets a small percentage of the sale, much like Mozilla makes a bit of money when you search Google from Firefox. However, in the Firefox case, the user actively chooses to search Google; with the Amazon Search Lens the shopping results just show up out of the blue.
The Amazon Lens is a bit more serious than just a few shopping results popping up in Unity, serious enough that Unity now has a privacy agreement. Check the lower left corner of the Dash in Quetzal to find a new link to a "legal notice" which outlines how your personal data is used with the new online results.
Canonical collects your search terms and IP address and shares them with third parties including Facebook, Twitter, BBC and Amazon. That means that you're no longer dealing with just Canonical's privacy policy, but also those of the third parties.
In a way that's the worst of both worlds. Privacy advocates are concerned that there's a risk that Canonical could be legally compelled to turn that data over to authorities. At the same time, not enough personal info is being stored to tailor the Amazon suggestions to things you might actually like, which makes for less relevant search results.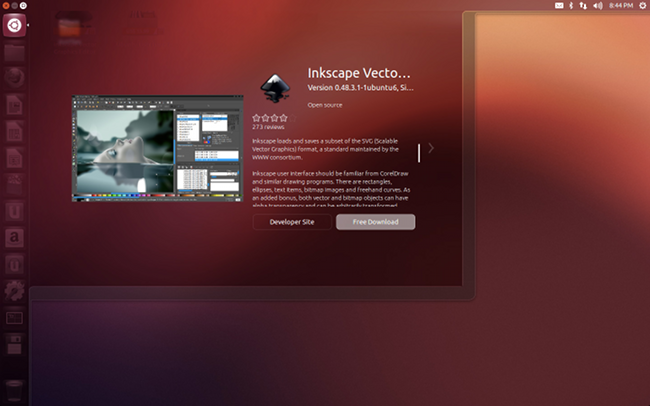 Previewing, the best new feature in Ubuntu 12.10
Essentially, the Amazon Lens means less privacy and a ton of useless clutter in your search results.
There aren't even any filters or other settings for even the most basic controls – like ensuring Ubuntu doesn't show NSFW results to your children. And it probably will. As noted in a thread on the Ubuntu forums, thanks to the find-as-you-type feature, seemingly benign searches with words like "analyze", "Titanic" or "assets" will bring up some NSFW results if you're a slow typer.
There was a bug filed, but it was marked "won't fix", presumably because, as Barbie might say, "filtering content is hard; let's go shopping".
Ubuntu is, historically, more willing to take big risks than most distros. Unity itself is a risk, but one that seems to be working out. The Amazon Lens is also a risk, but it's hard to see how it will work out in Canonical's favor.
In fact having used the Amazon Lens for several weeks now I can say it's the single most useless feature Ubuntu has ever included in an actual release. It's not just that Amazon items are seldom helpful when you're searching your files, it's that combined with comically bad results that really leave you scratching your head - what were they thinking?
Fortunately the Amazon Lens can be turned off - head to System Settings, click the Privacy tab and stop the madness with a flip of the switch.
Quetzal's Amazon love doesn't stop with search results. The online shopping giant also gets top billing as the first example of Canonical's plan to make web apps into first class app citizens in the Unity Dash. Fire up Ubuntu 12.10, activate Unity and you'll notice a new app in the sidebar bearing the Amazon logo. Click it and Firefox will open with a new tab containing Amazon.com.
Similar topics