This article is more than 1 year old
Labour claims 'highest ranked UK politico in World of Warcraft' title
Camden councillor 'Plaguepit' expects Lib Dem challenge
A London councillor has claimed to be the highest-ranked UK politician in World of Warcraft, boasting that his Undead Destruction Warlock PlaguePit has reached level 85.
Theo Blackwell, the Labour finance chief of Camden Council, told the Reg that he would continue to claim the title until another elected representative of the people came forward with a better score.
I haven't encountered any other local councillors or MPs in Azeroth so far, but you never know if they hide behind their avatars. I suspect many Liberal Democrats to be out there. Until others reveal themselves I'm claiming this title.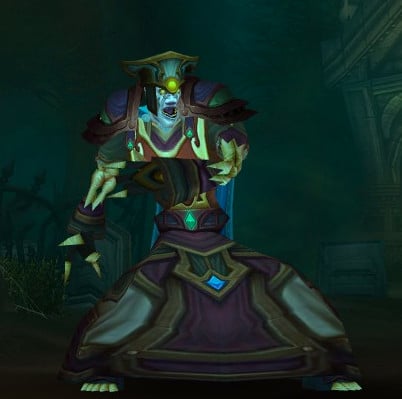 Camden's Minister for Finance has another life as the highly successful undead destruction warlock PlaguePit
Councillor Blackwell's prowess in the game was first reported yesterday in the Camden New Journal. The Journal suggested that the strategic alliances and resource management required from Warcraft players could give Blackwell useful skills for his day job, though raised the worry that he was spending too long on the site.
Blackwell said more simply that his interest in gaming made him a keen supporter of the UK gaming industry:
I have been playing MMOs for some years, and am a fan of video games in general - in fact during the day I work for the video games industry running their Next Gen Skills campaign to get more kids coding.
Blackwell has two characters in the game, one called Pelegius (human Paladin, alliance) and the second Plaguepit (an Undead wizard, horde) both are 85. He admits "I suck at PvP though".
A glance at the recent activity of PlaguePit (the only one with a score of 85) shows that he was active only a day ago when he defeated a Flameweaver called Koegler. Other recent triumph includes "collecting 15 unique pets" on the 6th October.
The top level achievable on WoW changes as the game is expanded but 85 is high.
Being outed as a keen WoW player put paid to the election hopes of a Democratic politician, Colleen Lachowicz in the States earlier this month.
But Blackwell said it was a hobby like anything else:
Loads of people game online these days, so it's much more mainstream than sceptics like to think and it's a hobby like anything else really.
®